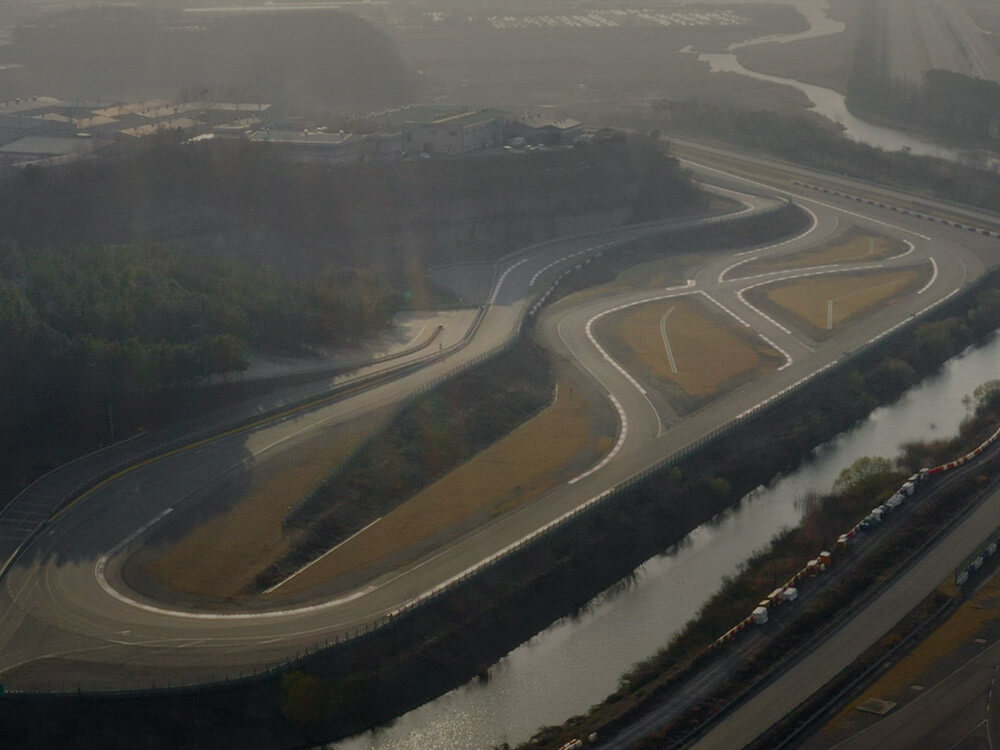 ECO-Friendly Car Lifecycle Management
Our climate friendly pursuits in all stages of the manufacturing process.
ECO-Friendly Car Lifecycle Management
We always ensure that all the phases of car production, from design and assembly to distribution and disposal, can contribute to making humanity happier and, at the same time, protecting the Earth.
01. Design
Design for environment
Kia eagers to advance the recyclability of countless components consisting our eco-friendly vehicles. We are using the Green Design System and the Chemical Management System to reduce hazardous substance discharge.
Green car production system
Design for Environment (DfE)
(DfE: Design for Environment)
Design for Recycling Optimizing System
(DORISY: Design for Recycling Optimizing System)
Toxic chemical Management System


analysis
Chemicals
Date entry

Heavy metals screening
Materials data collection
Download

accumulation
Chemical substance search,
statistics Filtering by
individual regulation

Responding to
environmental regulations
Monitoring
updates
Green product
development

Materials data
* IMDS: International Material Data System
** e-CMS: e-Chemical Management System
02. Production
Clean Production Flow
To build an efficient production system and increase production volume, Kia seeks to reduce the input of energy and natural resources during the manufacturing process, as well as the output of waste materials, greenhouse gases, and environmental pollutants.
Input
Water resources
6,168,016㎥
Hazardous Chemical Substances
0 t
Outcome
Car production
1,142,939 units
Output
Soil
Total waste (192,247.1 t)
Landfill (10.6 t)
Air
GHG emissions (674,000 tCO2-eq)
Air pollutants (246.07 t)
VOCs (5,967.1 t)
TRI chemicals (2,388 t)
Water
Total Discharge (4,535,347㎥)
Water Pollutants (137 t)
Recycle
Heat recovery
Recycling of Waste: 184,189.5 t
* TRI: Toxics Release Inventory
03. Distribution
Smart Logistics System
Kia has a dedicated system for improving the logistics system in our supply chain, including components procurement, production, and sales regularly. As a result, we are saving social costs and energy while reducing CO2 emissions.
Logistics Collabotation System

Logistics Collabotation System - info on status of production lines and parts used
Integrated Distributed Center for Parts Suppliers - Real-time management of parts delivery and delivery vehicles
Parts warehouse - Maintain optimal inventory level
(less warehouse space needed)
Kia Production Line
Production Management Department - Automated transmission of data on parts used In each production process
04. Disposal
Resource Regeneration
The vehicle recycling center, which opened in 2005, follows a seven-step process to develop climate-friendly reuse strategies. The steps include registration, preprocessing tires and batteries, liquid removal, exterior material removal (e.g. bumpers), interior material removal (e.g. seats), engine and transmission removal, and body compression. Through this process, we investigate dissecting and recycling efficiency and apply the developed technology to future mass-production.
Identify vehicle model
Remove parts with explosion risk (airbags, seats, pretensioners)

- Explosives processing chamber

Remove hood, battery, tire
Retrieve liquids - Retrieve over 90% of liquids to prevent environmental pollution
- Liquid collection devices
Dismantle exterior components
Dismantle interior components
Dismantle engine, transmission

- Vehicle rotation device

Compress
Over 85% of dimantled parts recycled upon being sorted by material type
* The car disposal system consists of 8 process segments that constitute a single work flow that enables large volume processing.