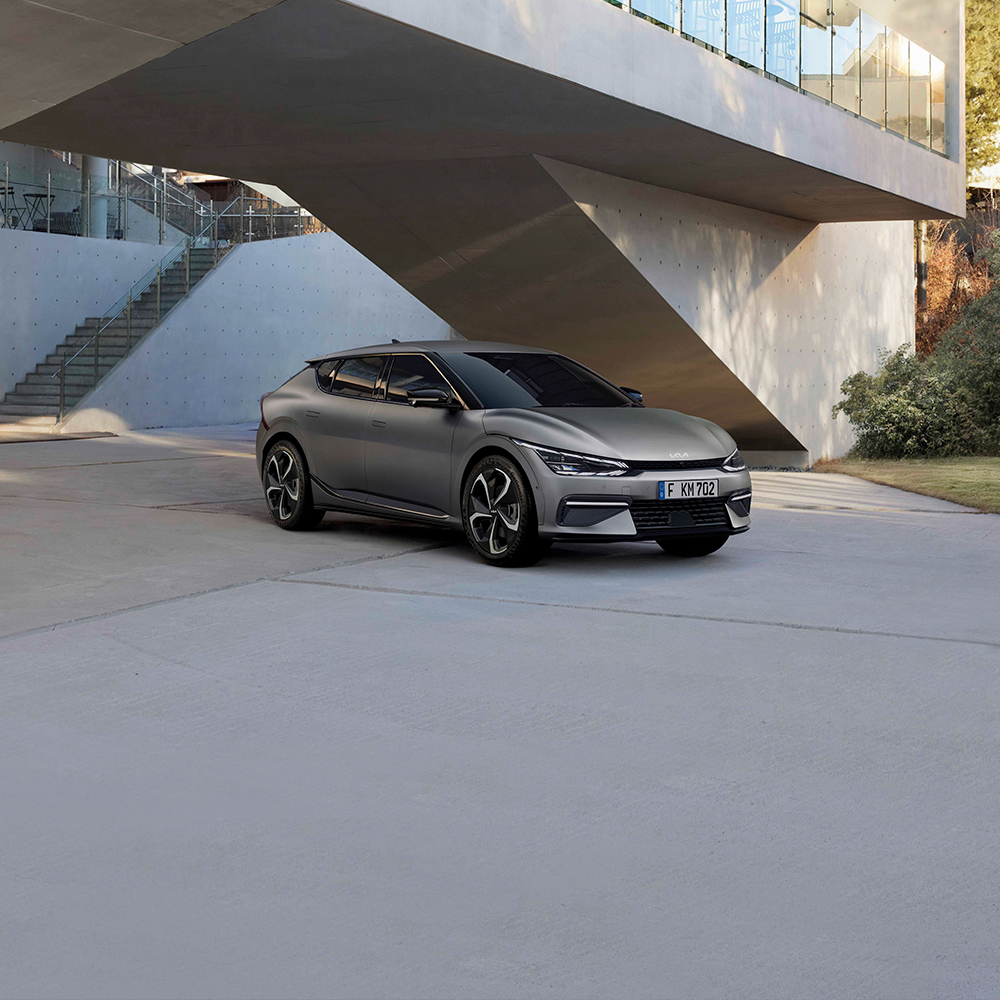 The Kia EV6
Car of the Year 2022 Winner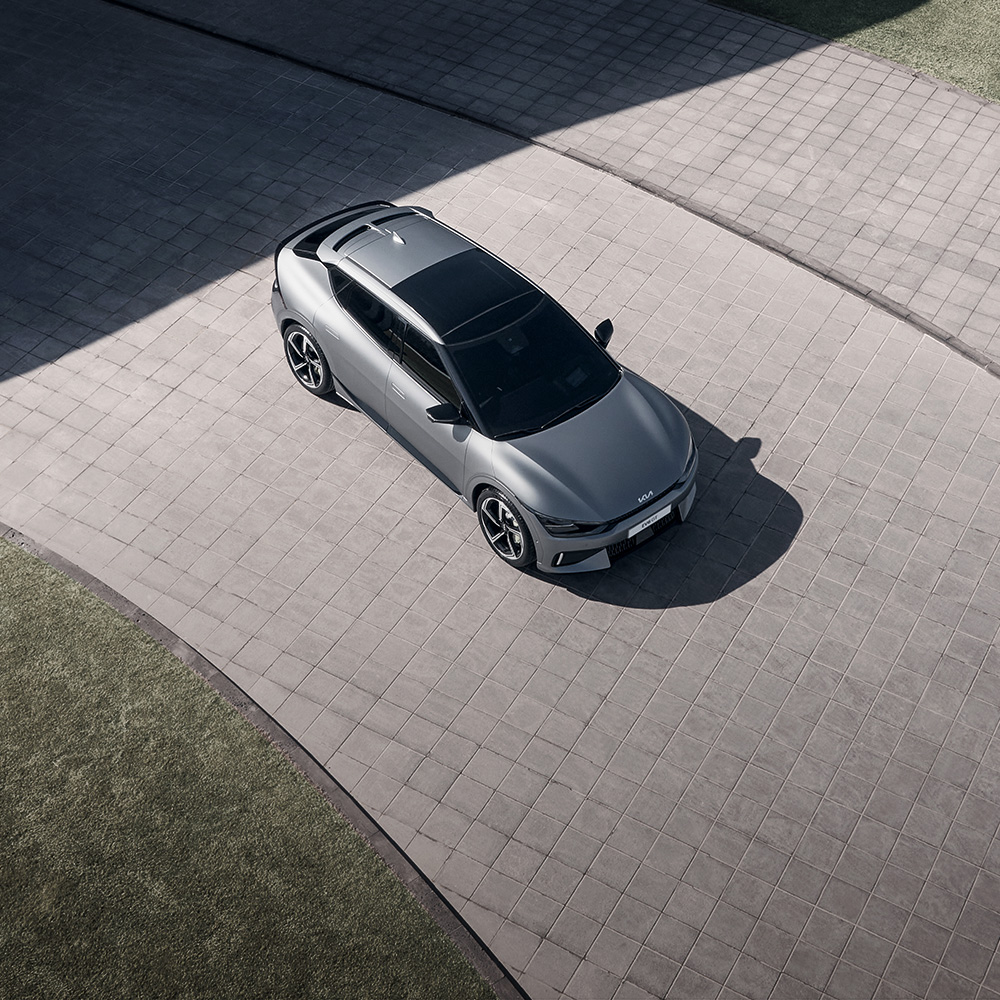 The Kia EV6 World Premiere
The Kia EV6: Source of inspiration
VR Driving Center
Take your customized EV6 for a fully interactive VR driving experience.
DRIVE YOUR EV6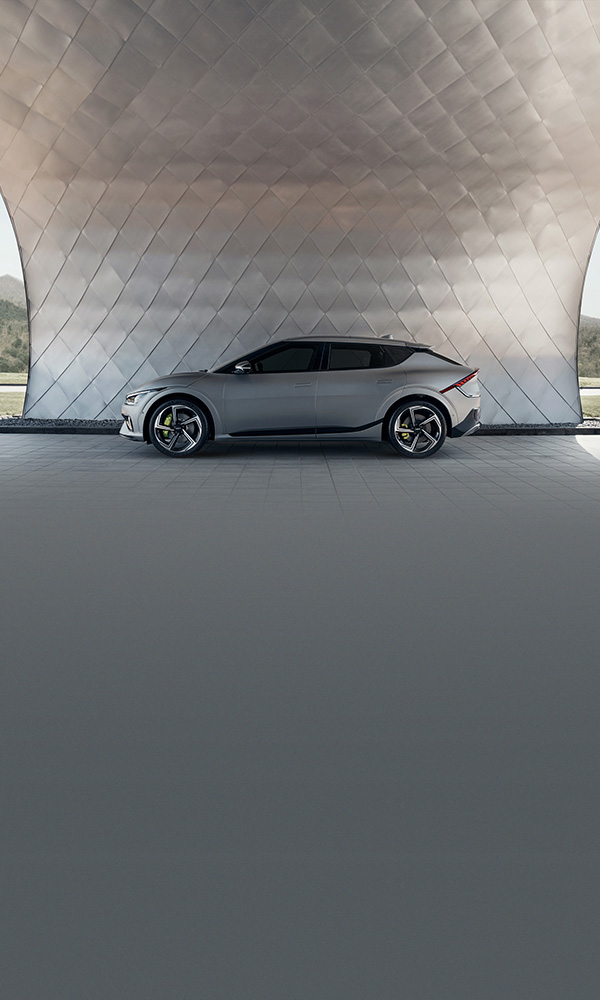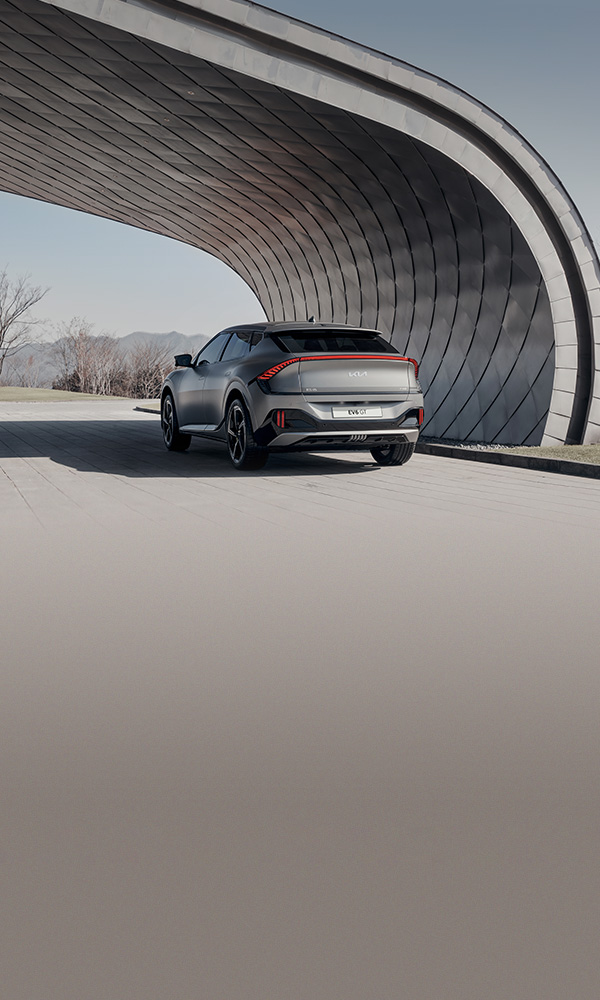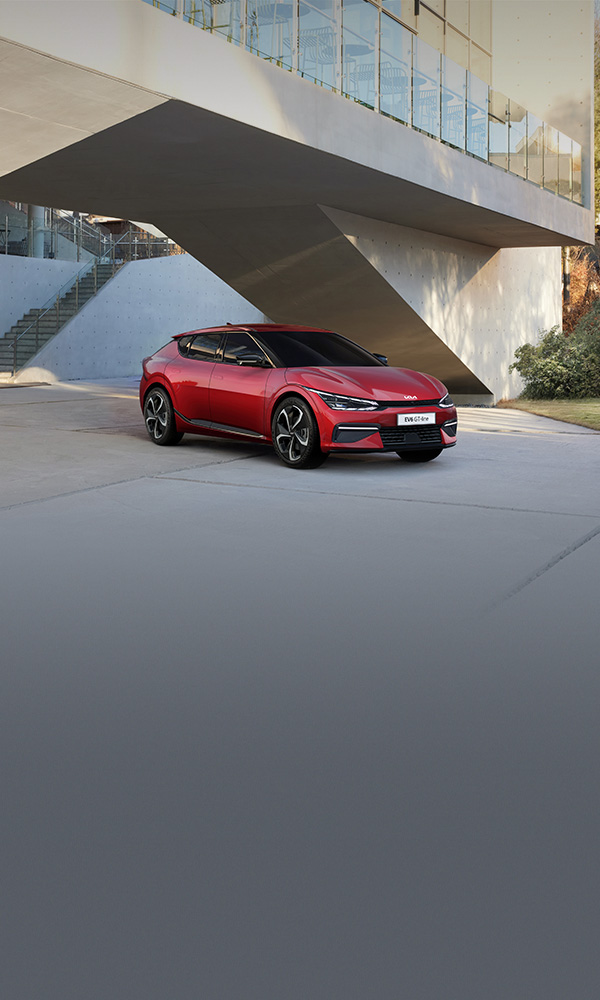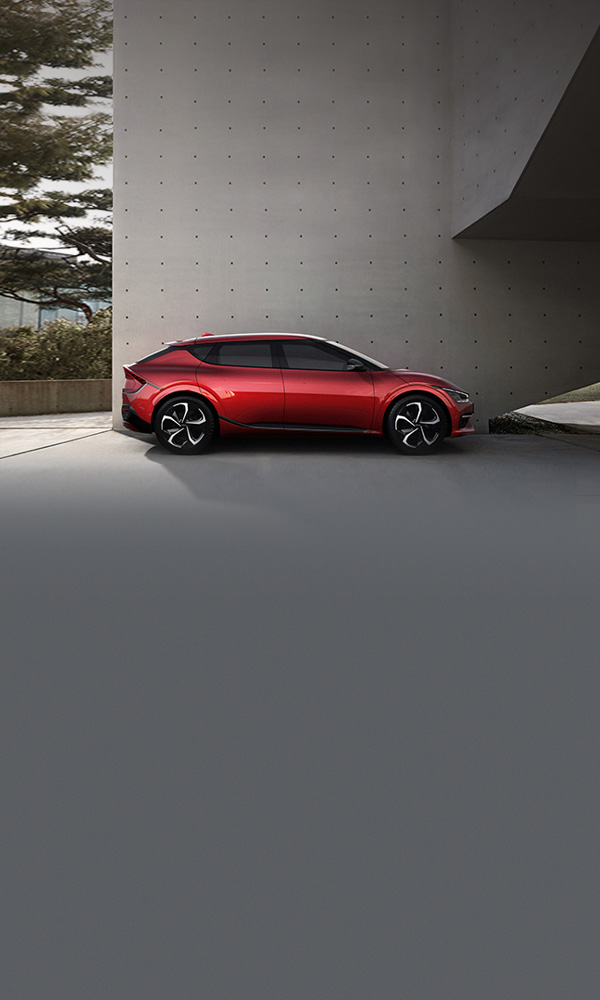 EV6, Kia's First Dedicated Electric Vehicle
Long Distance

Up to 528 km

Maximum range (WLTP)

Ultra-Fast Charging

Less than 4.5 min

for 100 km

High Performance

3.5 sec*

0 → 100 km/h acceleration
* All information (images, figures, etc.) on this website may vary by country. Final local trim configuration will be unveiled soon.
The figures for all electric range reflect the expected results under WLTP and are pending homologation prior to final confirmation.
Charging speed and motor performance figures refer to Kia test results, final figures will be communicated at a later stage.
* 3.5sec. for 0-100km/h is the expected acceleration performance for EV6 GT version.
The Kia EV6: Source of inspiration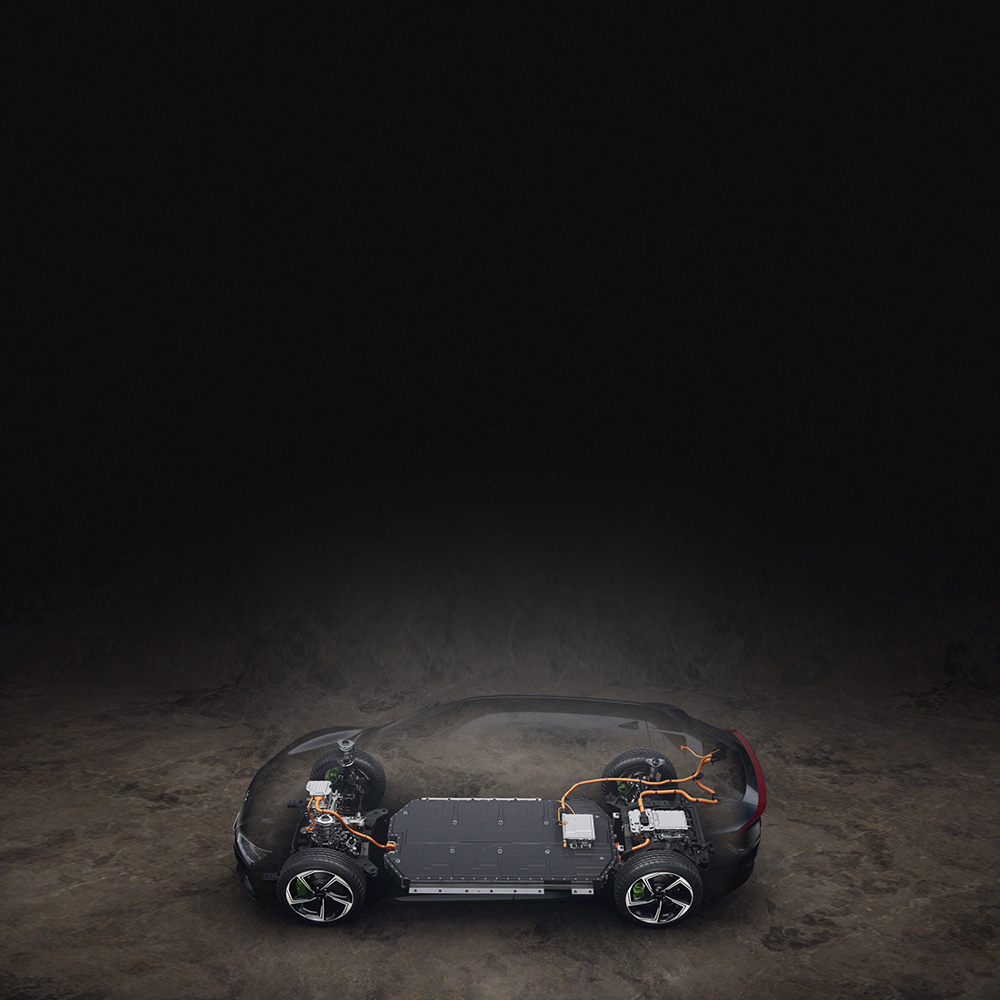 EV6, Kia's first dedicated EV built on the
Electric-Global Modular Platform (E-GMP)
First applied to the EV6, Kia's new electric-global modular platform (E-GMP) allows for a
flat floor which enables diverse interior layouts. Despite the EV6's compact exterior dimensions,
its 2.9m wheelbase results in a cabin space similar to many mid to large SUVs.
That means more interior room for you and your passengers to enjoy.
Space Innovation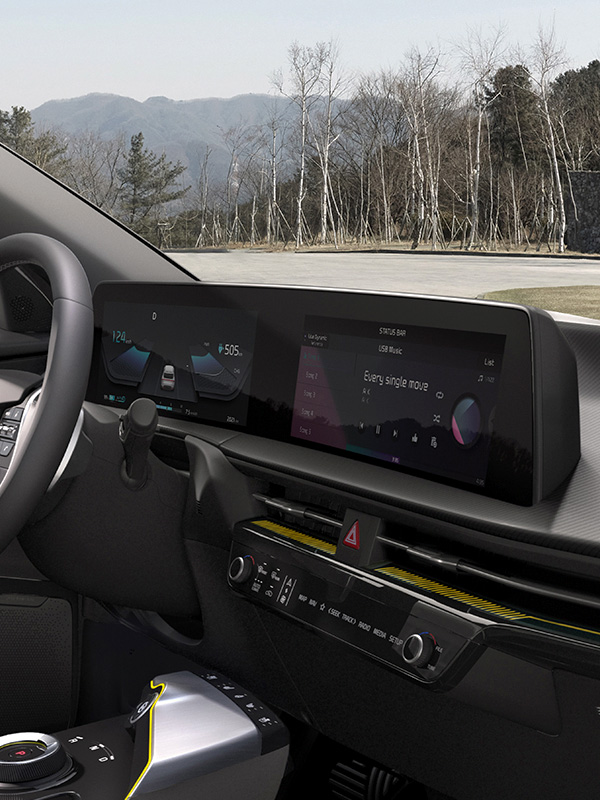 Panoramic Curved Display
(12.3" cluster + 12.3" AVN)
The EV6's integrated dual curved displays are not only beautiful but offer a truly immersive experience. Their wide high definition design provides clear, unobstructed visibility, while providing intuitive menus and visuals.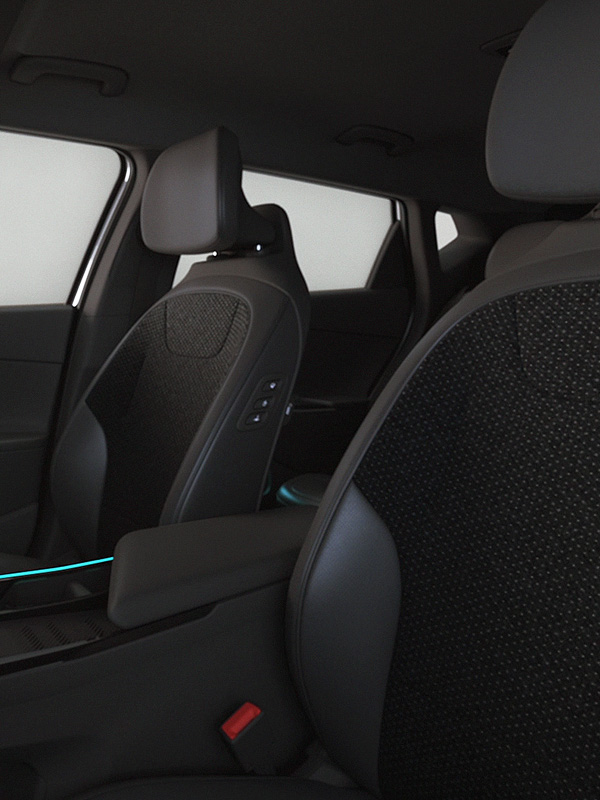 Sustainable Materials
The seats are made from recycled PETs, high quality vegan leather or suede, with the overall interior consisting of recycled materials.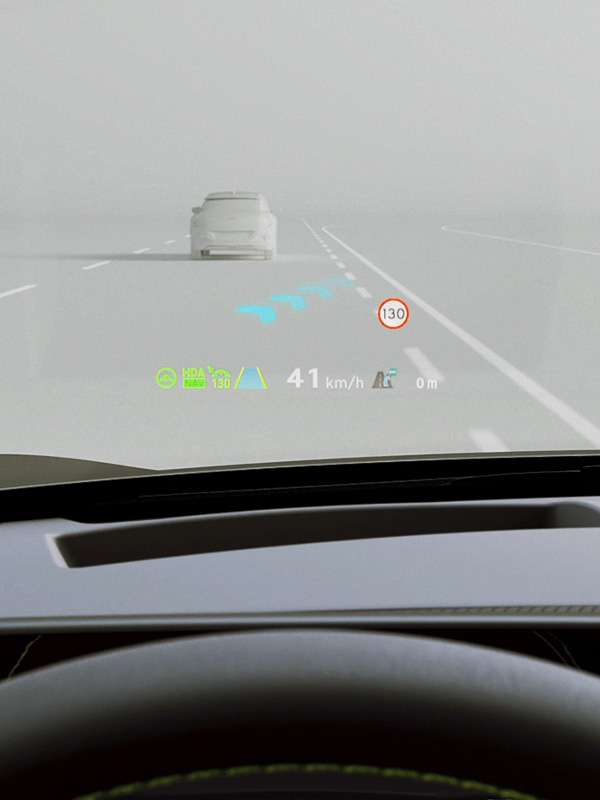 Augmented Reality Head-Up Display
The new AR head-up display introduces a virtual display on the windshield to guide you to your destination. It provides all the key information for hassle free & safe trips.
Ultra Fast Charging
The 800V high-speed multi-charging system of the EV6 enables you to find that extra time for things that really matter to you. A quick charge for less than 4.5 minutes would give you 100km of driving range. It takes less than 18 minutes to charge from 10 to 80%.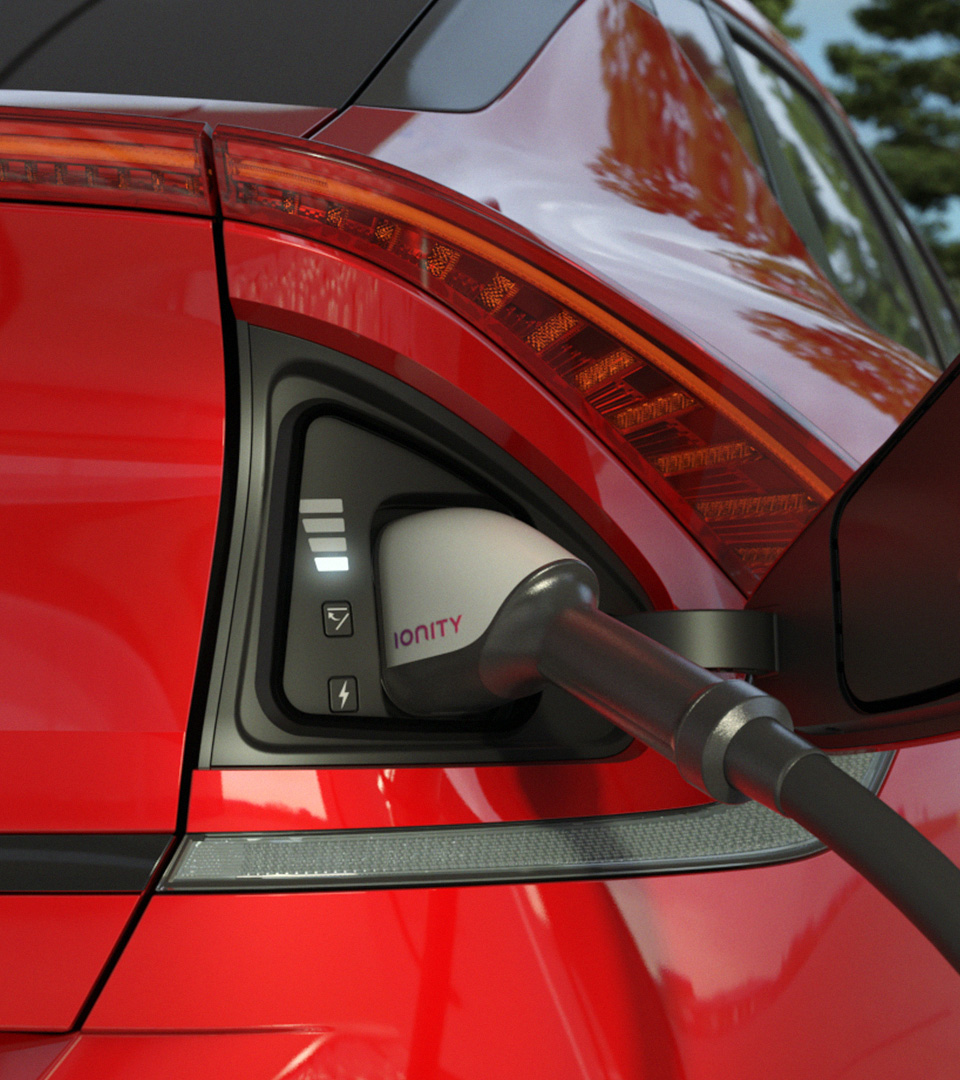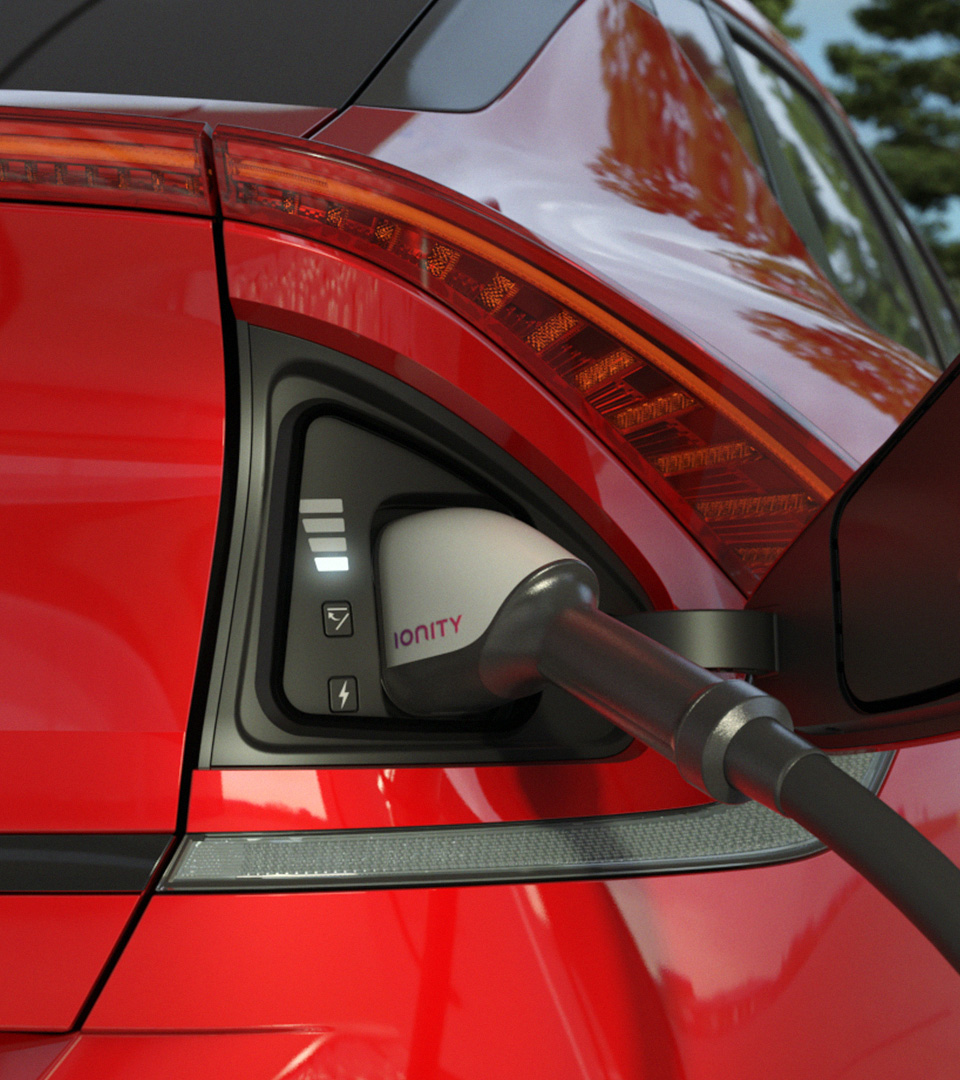 528km Driving Range
EV6's 77.4kWh battery can enable up to 528km driving when fully charged. This means less frequent charges and, again, more time to discover your passions. Also available with a 58kWh battery, enough to cover all driving needs.
* Range is based on WLTP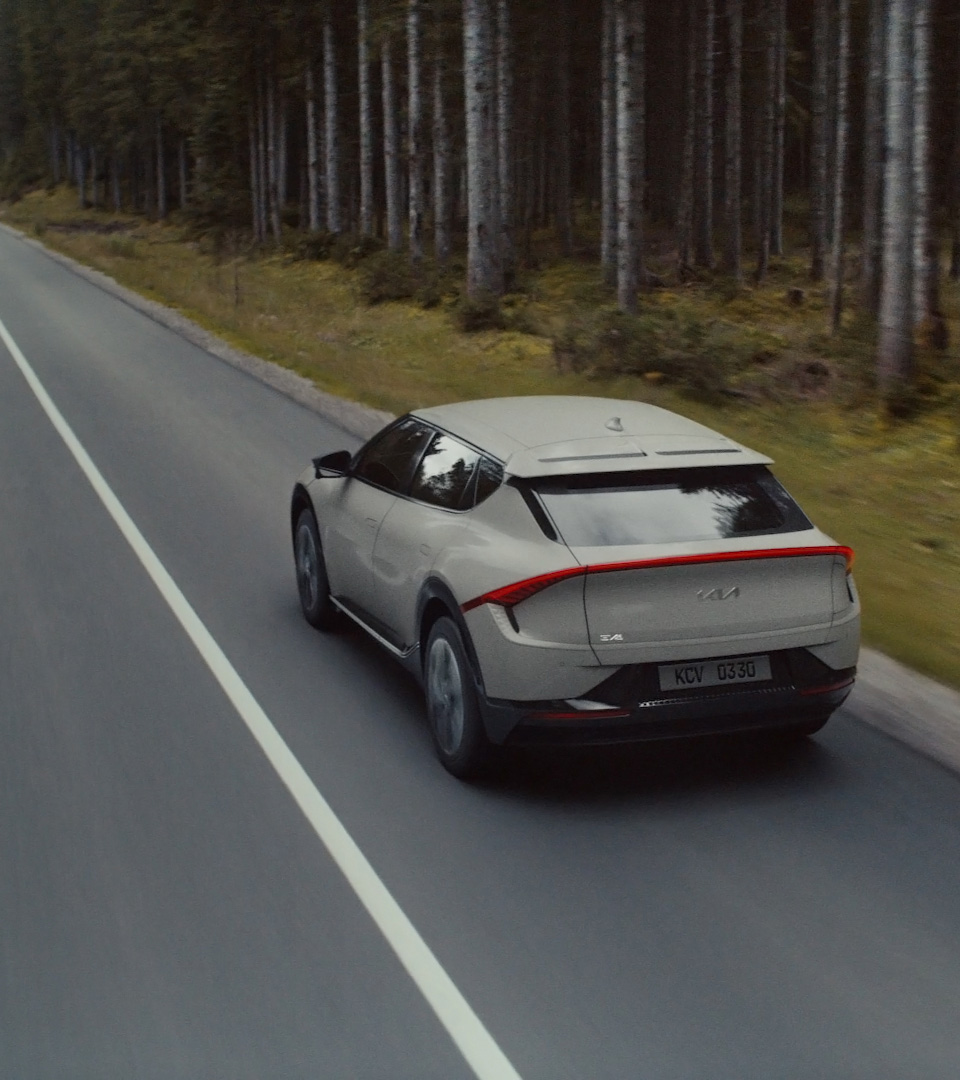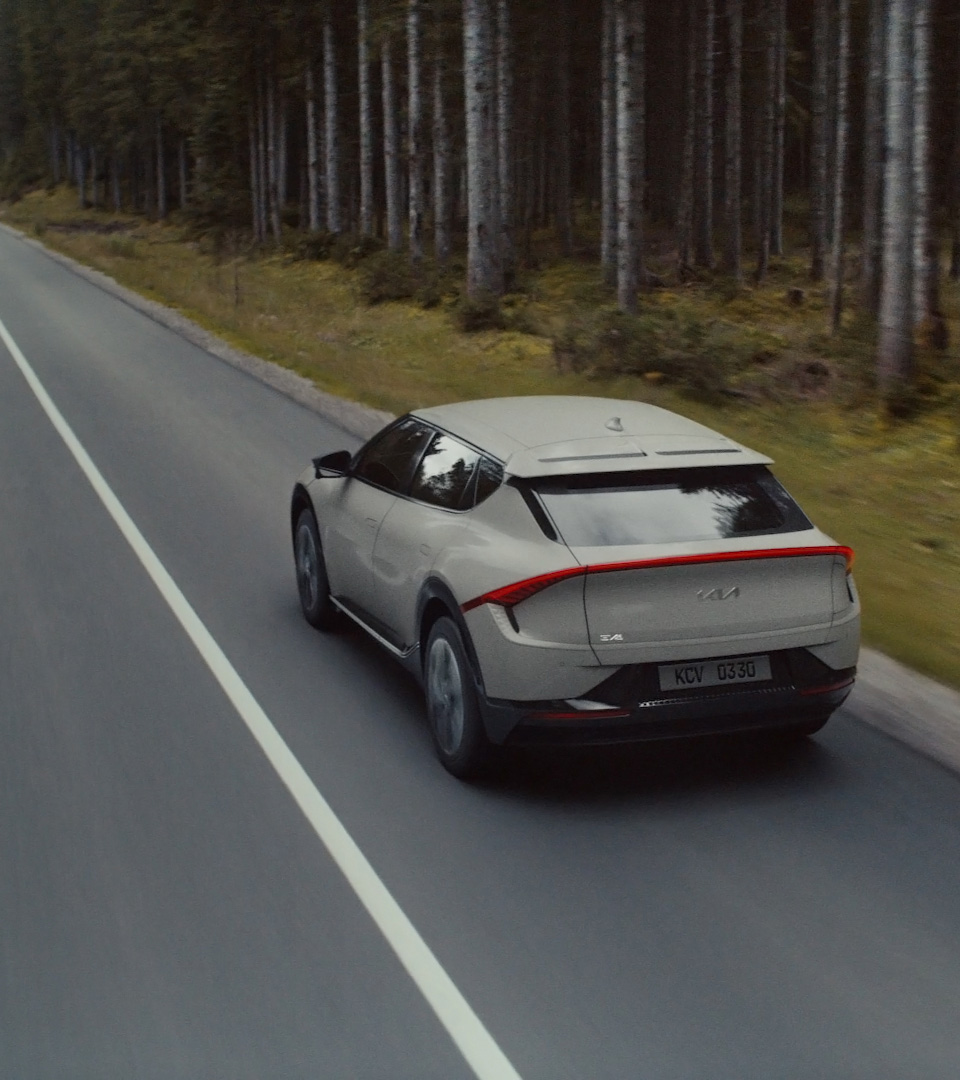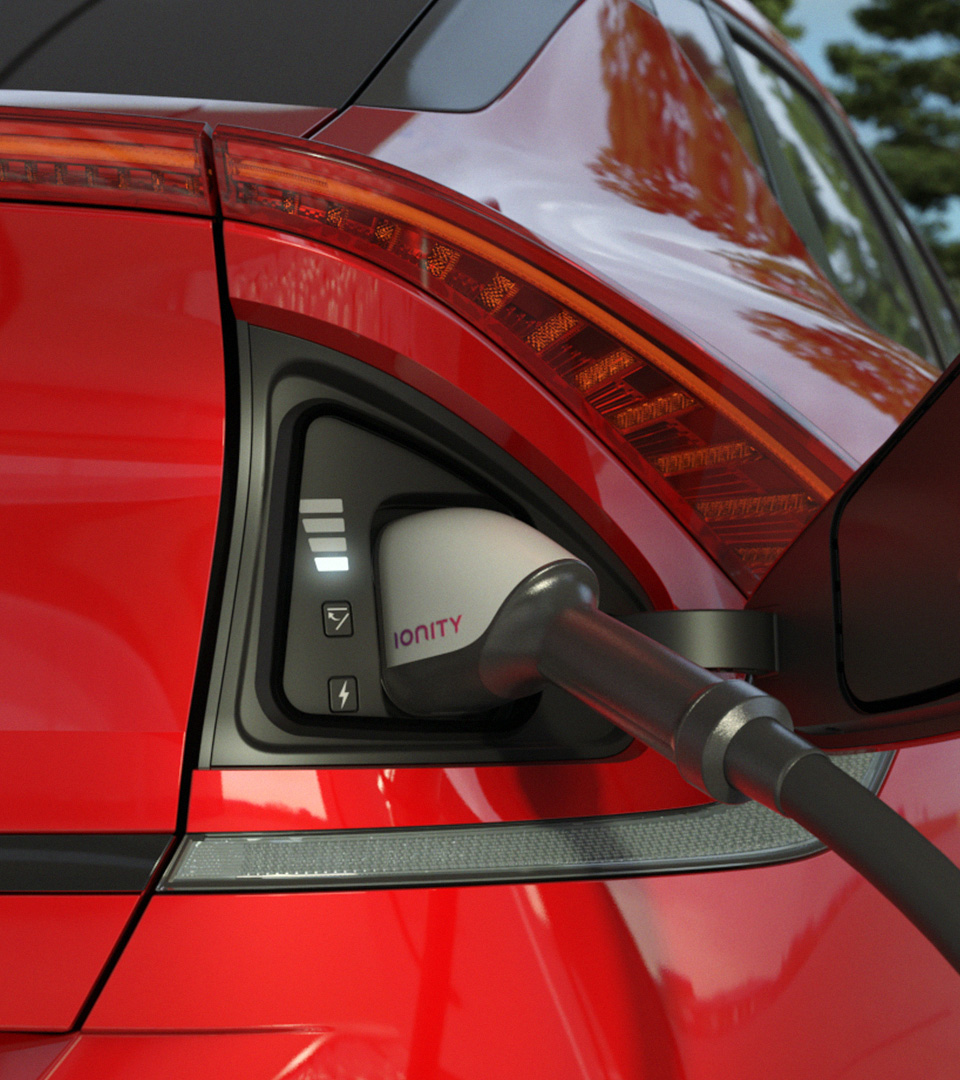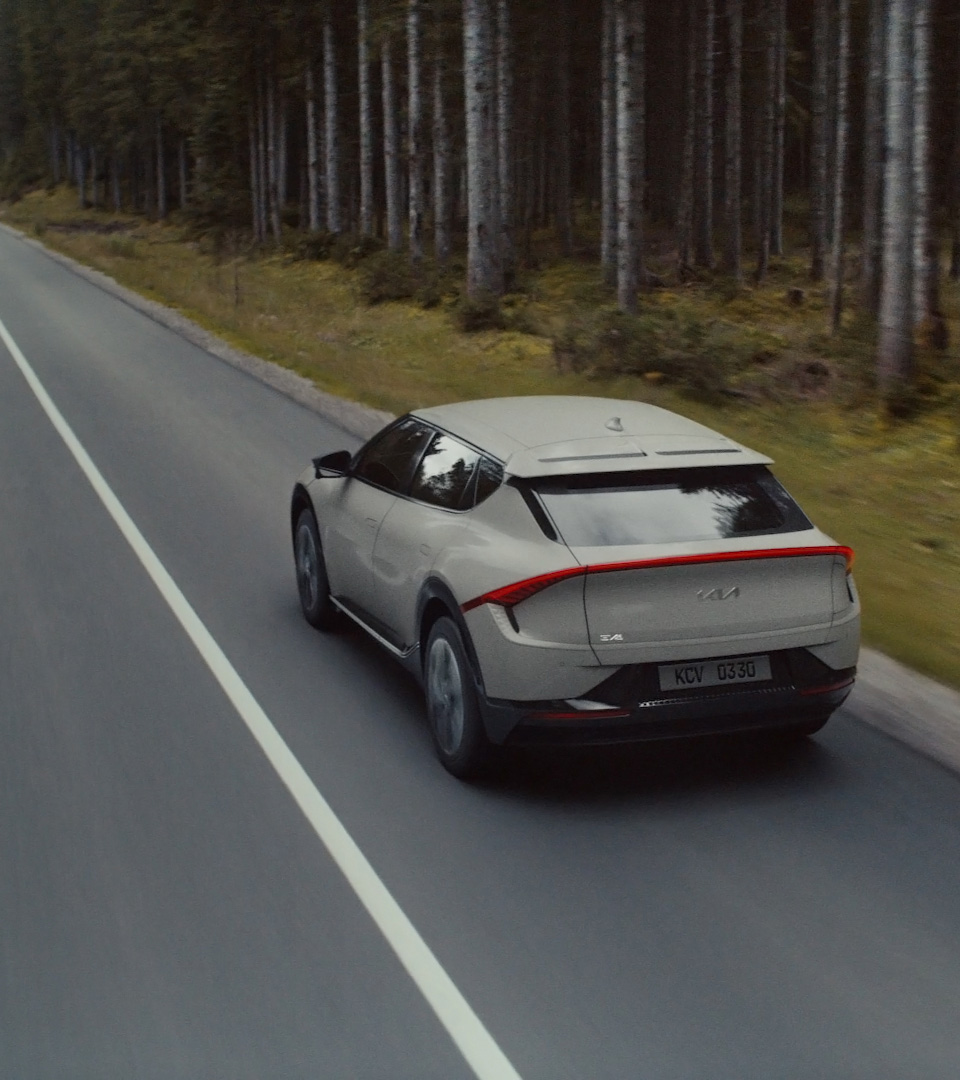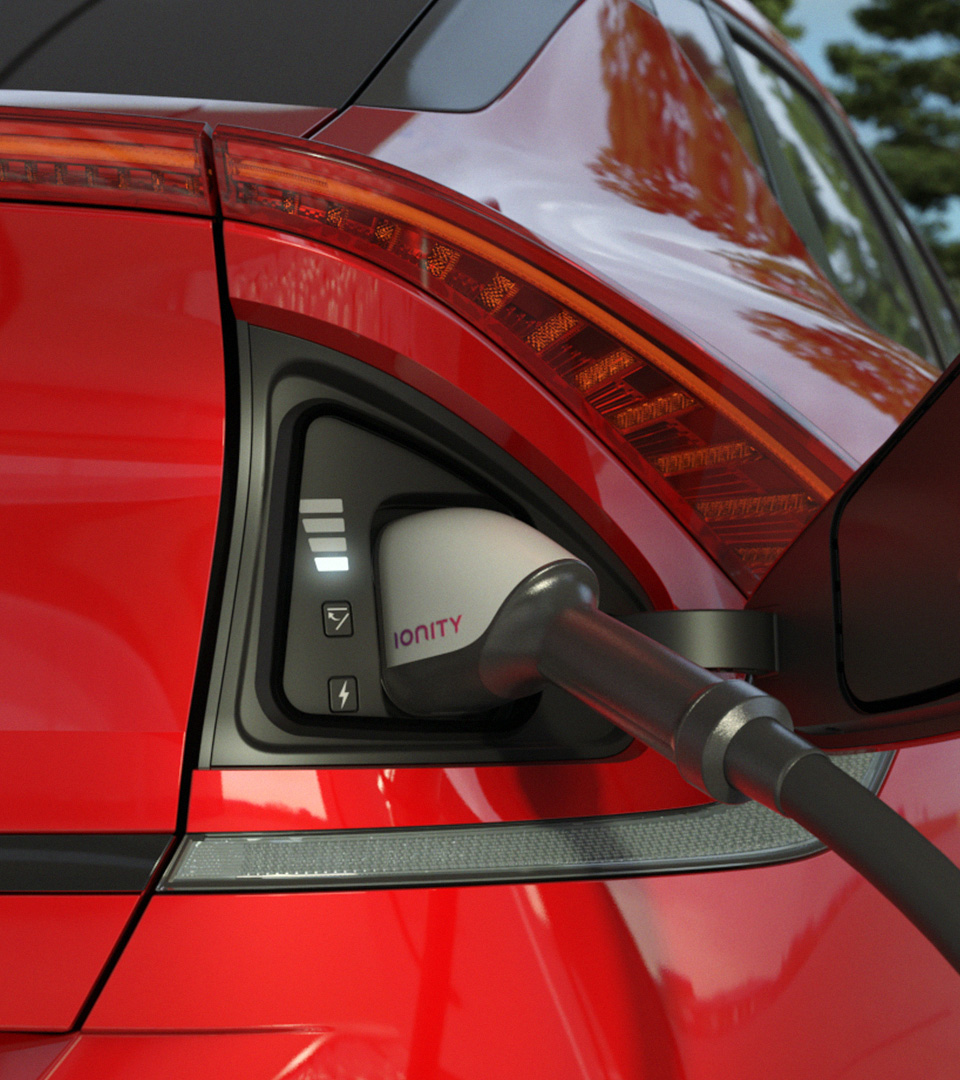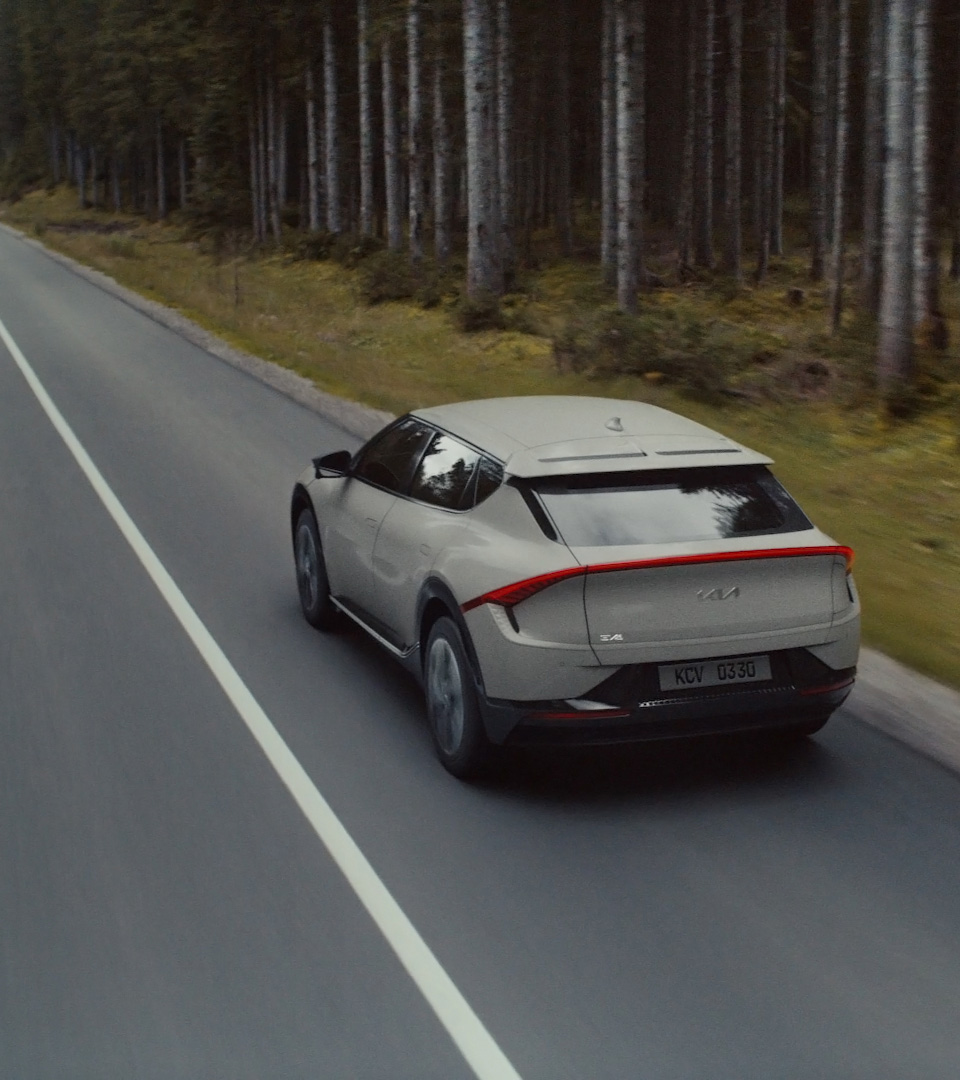 Convenient power supply for your activities
The EV6 is equipped with vehicle-to-load (V2L) function that works as a convenient,
portable electricity supply for your daily life or leisure activities.
It can serve as an emergency power source for your home. In fact, EV6 supplies up to
3.6kW of electricity and it can also work as a portable generator when enjoying the outdoor activities.
Towing capacity up to 1,600kg
Together with its impressive maximum towing capacity of 1,600 kg, you can bring everything you need
on an outdoor adventure with your friends & family and do it all with no emissions of course.
* Figure refers to maximum towing capacity. Towing capacity may vary depending on the battery size and/or the drivetrain selected.