Brand
Kia Store – Meet the new Space Identity
Dec 30, 2021
With the relaunch of the new Kia brand, we want our consumers to engage with Kia not only through the products but also through all the experience elements. Indeed, this new brand identity is clearly on display at our new space for the brand experience – Kia Store. In the recently unveiled Kia Store, we aim to shift the mindsets of the consumers and provide them with meaningful and relevant experience with Kia.

Let's take a look around and see how Kia Store is moving beyond traditional concepts to create a space that is filled with inspiration.
Opposites united
At first glance, the overall space looks as if it's split into two different dimensions. In fact, Kia Store comprises a display zone and a customer zone, each with a different spatial theme and color scheme.
Where these seemingly opposing areas intersect, there runs a vivid red loop all the way across the store. This loop unites the two spaces, expressing the energy that connects and contrasts the two.
For now, let's start with the customer zone.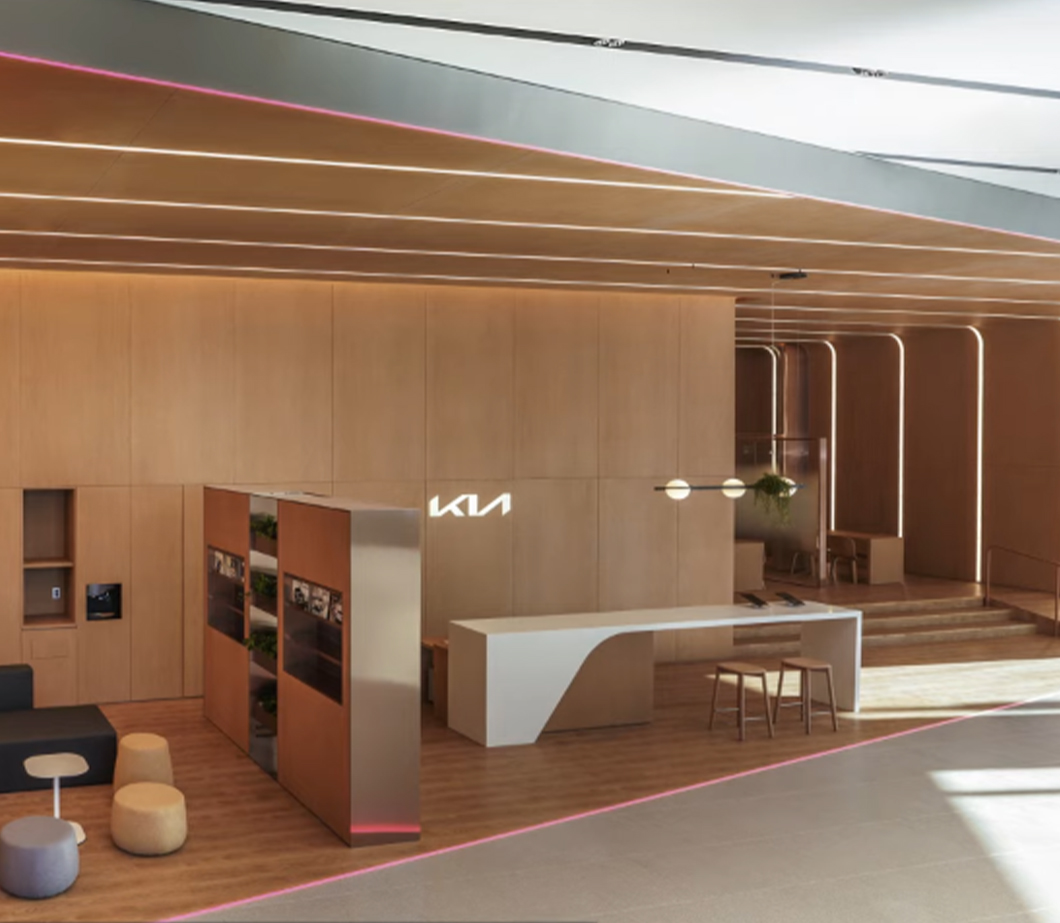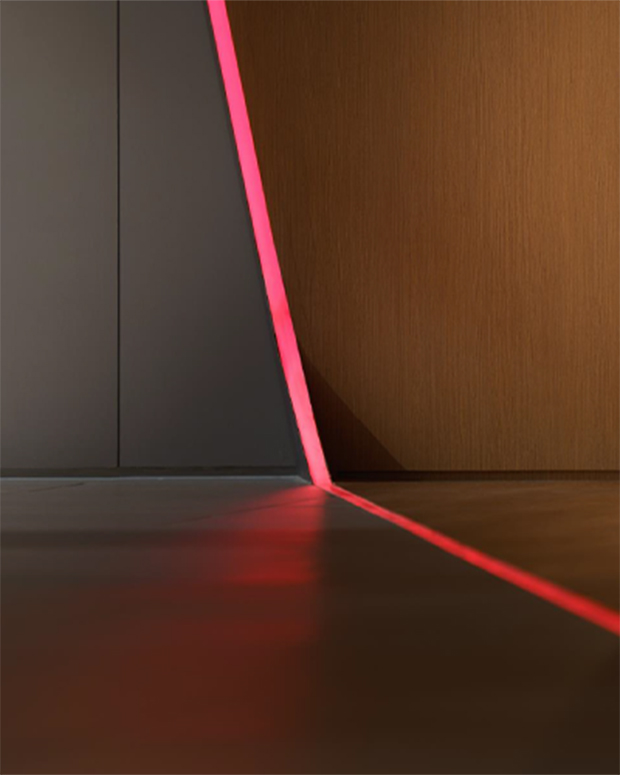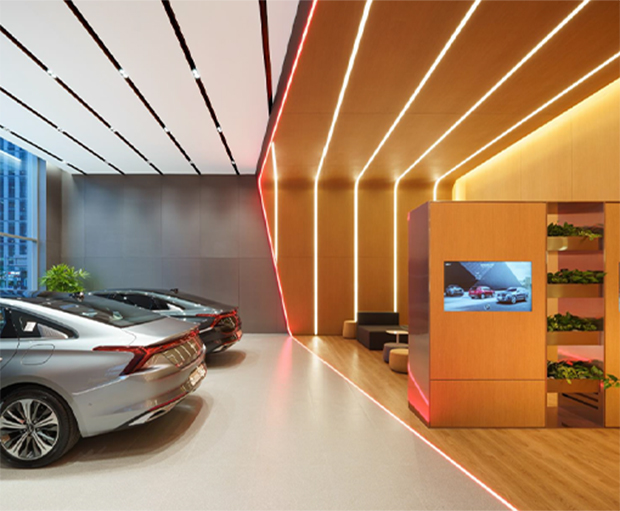 Customer zone: warm space with a minimalistic and natural sensibility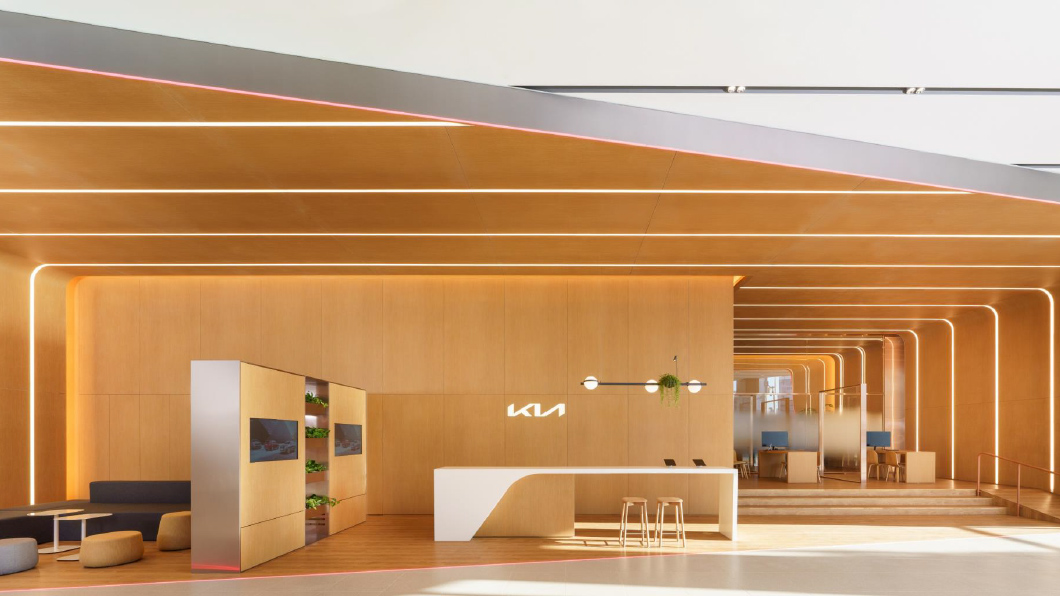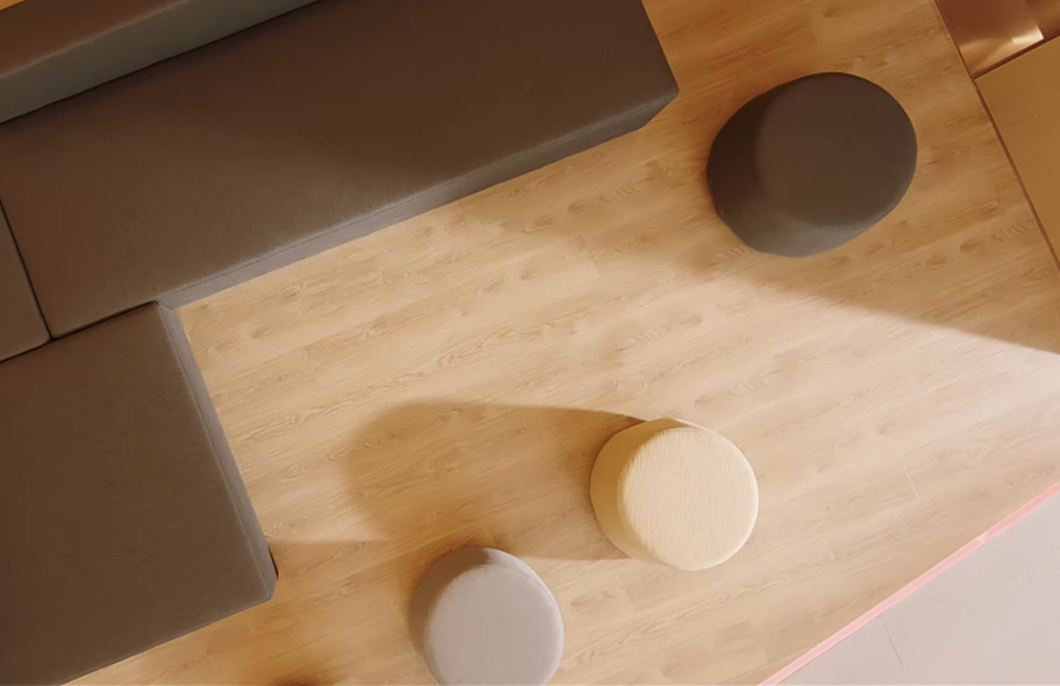 As you may have noticed, the customer zone gives off an impression nothing like a traditional dealership. With the wood tone radiating an earthy coziness, it comes across more as a salon or living room.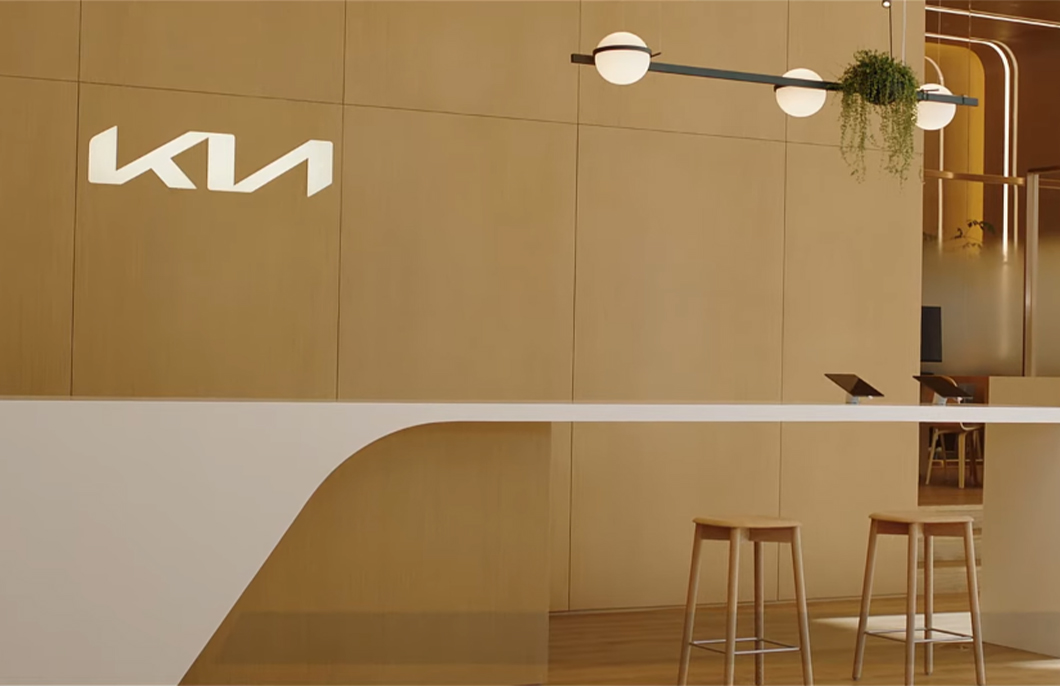 The point of this space is to initiate a whole new experience in the journey of purchasing a car, offering the kind of relaxation that makes everyone feel at home.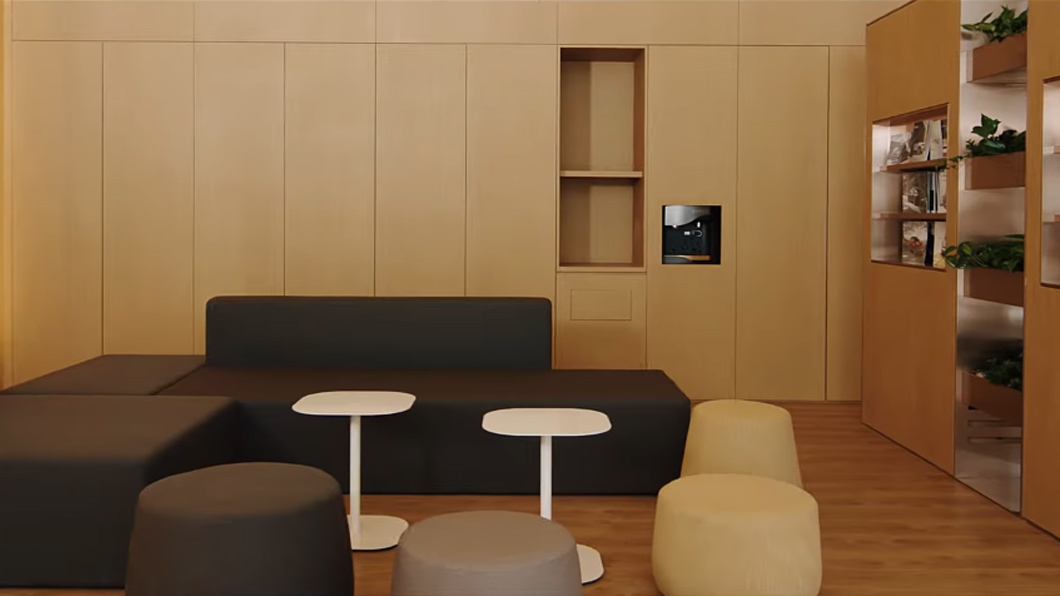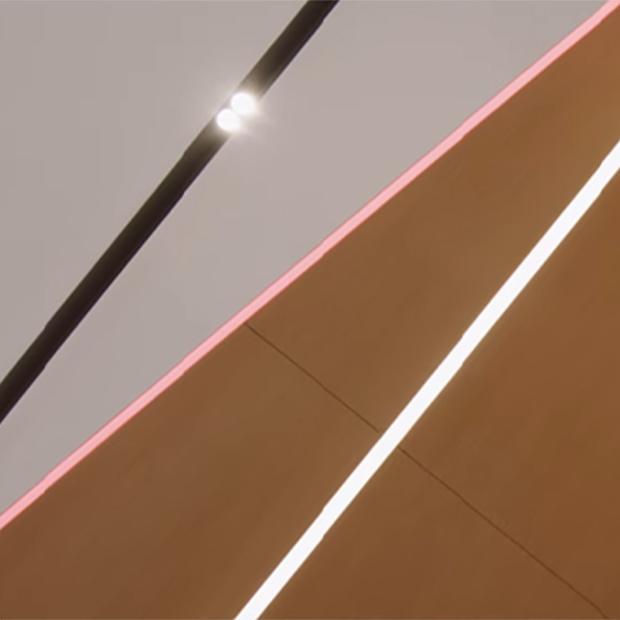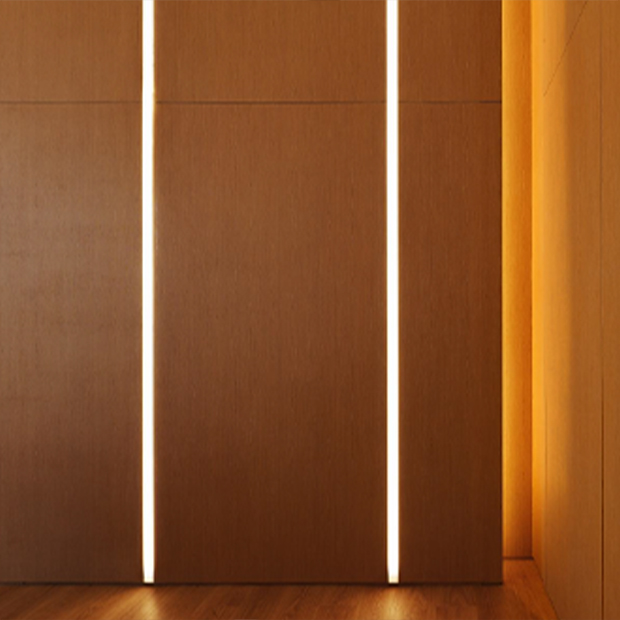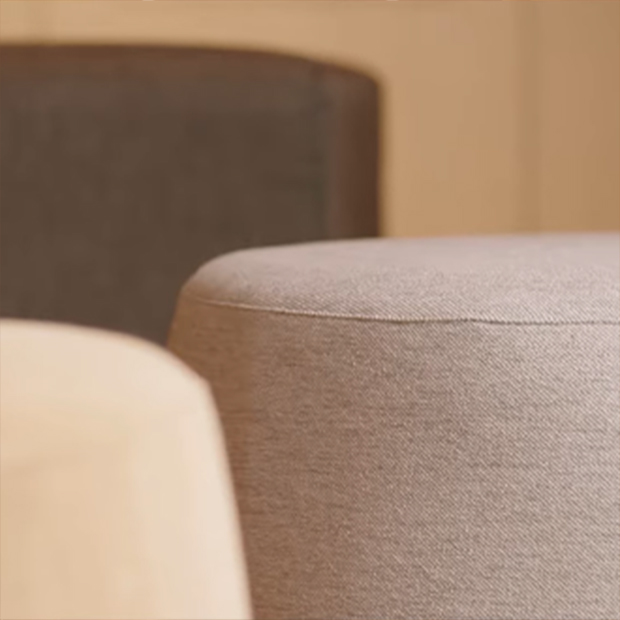 Let's take a closer look. Together with the indirect beam gently lighting up the wooden wall, the woven touch of the furniture and upholstery together create a warm, snug ambiance, with a soft, soothing feel that will put you completely at ease.
Display zone: Artificial yet expansive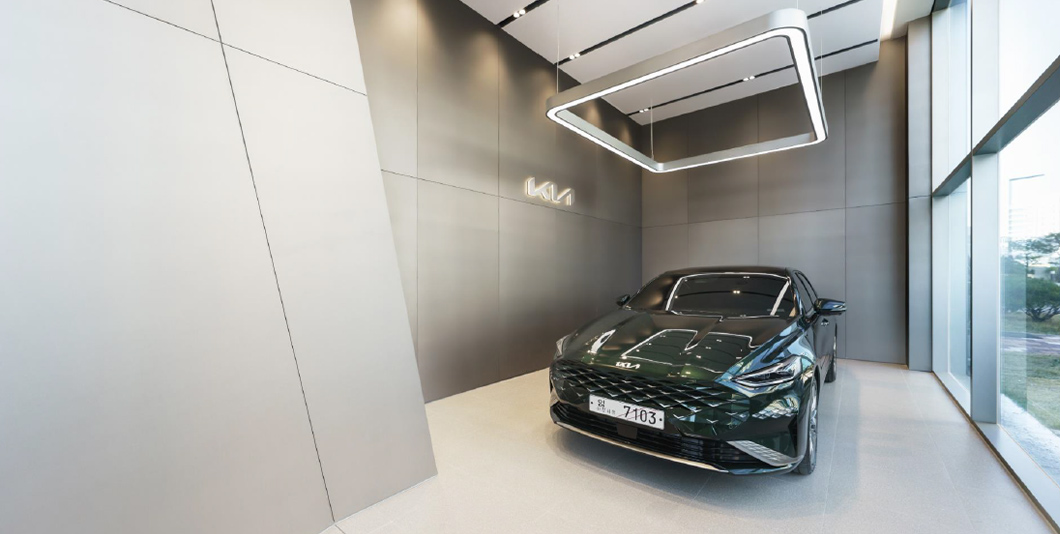 Let's go back toward the entrance and feel the contrast. The other half of the store, with its metallic surfaces and reflections, is infused with a futuristic tone. The achromatic color theme applied to display zone offers a tranquility that ensures our cars receive your undivided attention.
Examining a car inside and out is one way to enjoy a car. It's certainly the most common way in typical showrooms. Often overlooked and just as exciting is enjoying the car from a distance and a whole new perspective.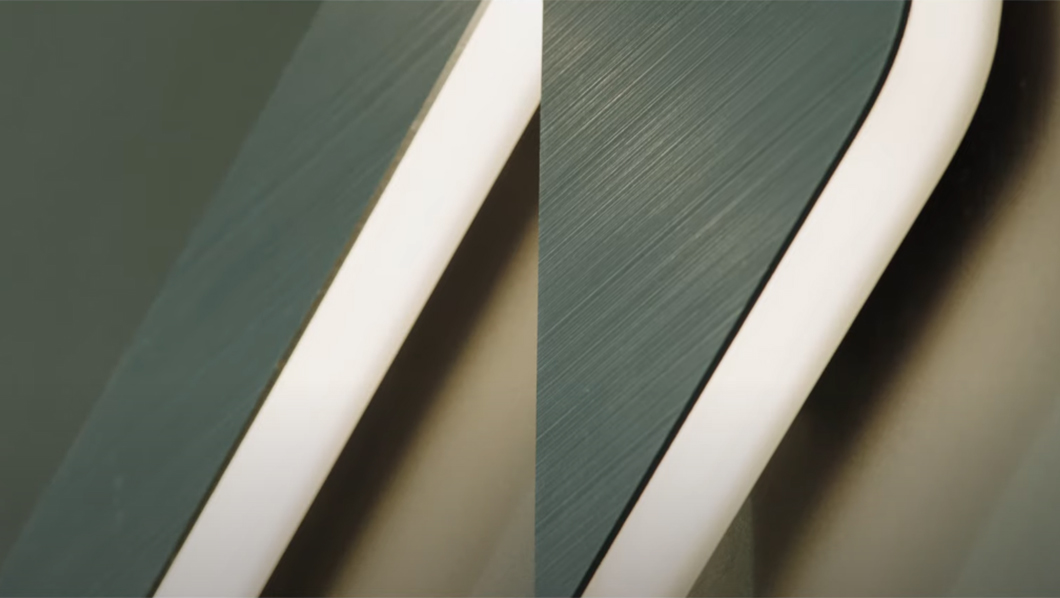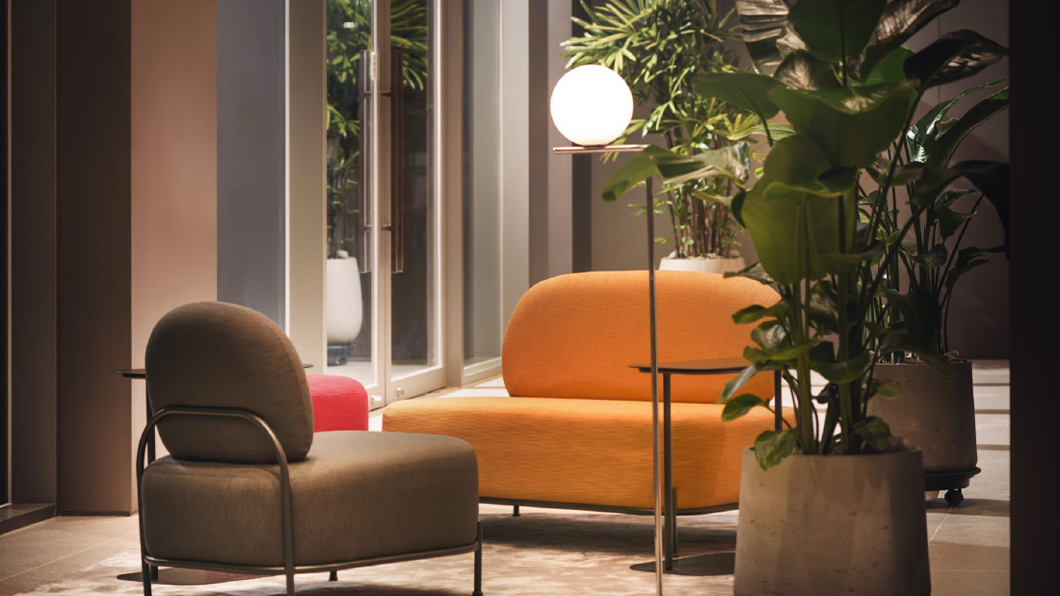 Just a few steps from the cars, you'll find another area where you can sit, look at, and appreciate the cars. From these vantage points, customers can comfortably indulge in Kia vehicles – almost like enjoying art at a gallery.
This area is also directly visible from outside the store, inviting passers-by in, sparking their curiosity, and occasionally turning that curiosity into spontaneous visits.
Kia Store's doors are wide open to everyone
Kia plans to gradually implement the new concept store in more than 7,000 Kia showrooms worldwide.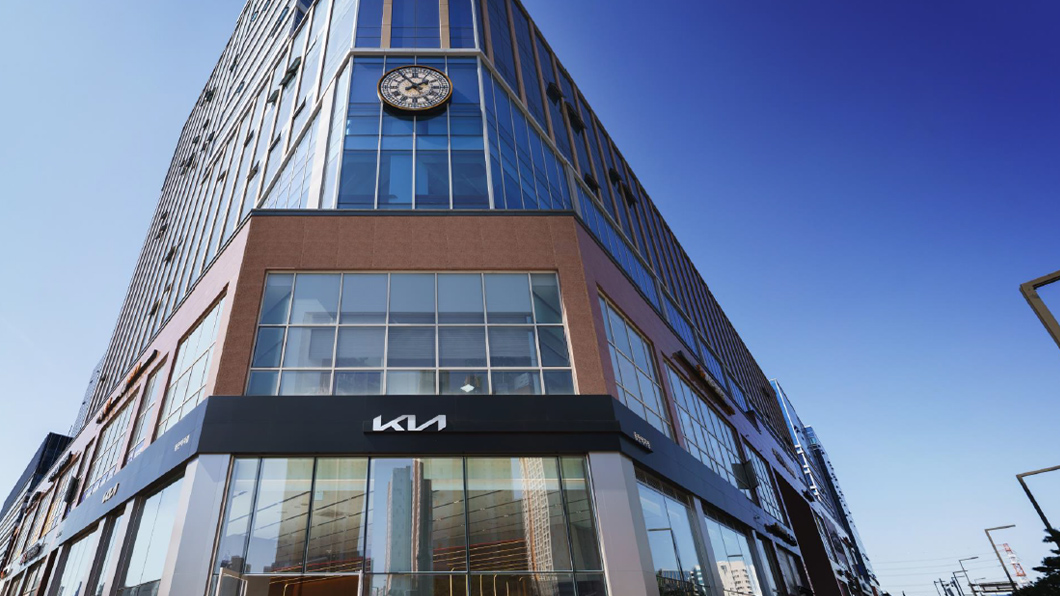 If you have a chance to visit Kia Store, remember: embrace everything the space offers, let your imagination run wild, and feel the inspiration that only Kia Store can incite.
Coming soon to a neighborhood near you!