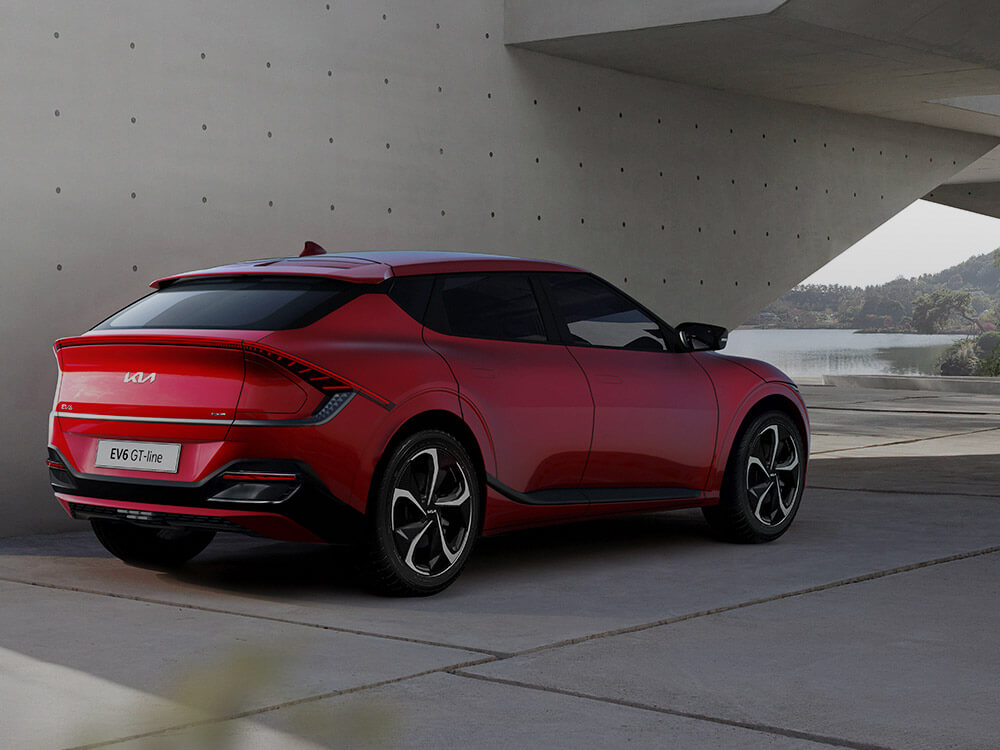 Customer Service
Our commitment to both humanity and nature
Customers at the Center of Everything We Do
At Kia, we value your opinion,
understand your needs,
and provide the highest value
and experience based on
trust-based communication.
Customer
Satisfaction
Value Creation

Value Creation Based on Trust

Best Quality

Innovations Drives Quality
In 2018, in addition to a service identity called "Kia Promise to Care," we launched a mid- to long-term global service strategy titled "Service Vision 2022," as a promise to offer the highest possible customer value and quality. To that effect, we have developed key initiatives to become the world's top service brand, specifically in the five key areas of customer service, by 2022.
Customer Communication Service
With digitalized customer communication, Kia goes above and beyond. Our new mobile app, "Kia VIK," has consolidated the complete automotive management process from purchase to maintenance and disposal into a single app. Customer membership services and mileage points, new model debuts, online quotations, test ride sign-ups, and new offer releases are all now easily accessible on your smartphone.
Kia Members (Kor)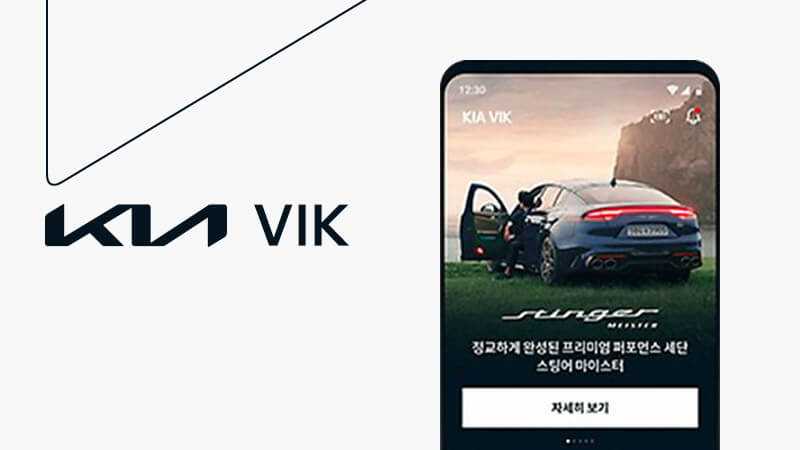 Customer Compensation and Service Procedure
Arbitration for Replacement or Refund (In charge: Customer Value Team)
Sales Contract
Accept the rules on arbitration Sign the contract after the explanation of the definition effects and important details of the arbitration
Warranty Repair
Major defects – once,
General defects - twice
Defect Recurrence
The same symptom occurred after repair
(Major defects second recurrence/ General defects: third recurrence)
Notification of defect recurrence
Enforcement Rule of the Motor Vehicle Management Act
Defect Recurrence Report
Customer Center
Vehicle Repair
Service Network
Defect Recurrence
The same symptom recurs despite the repair carried out upon receiving the recurrence report
(Major defects third recurrence / General defects: fourth recurrence)
Arbitration Request
Follow the arbitral award process
Customer Service Process
VOC
Inquiries or complaints
Collect complaint
Online/offline channels - customer centers, corporate websites, mobile channels
Quick response
1. Ask for solution
2. Respond to customers
3. Communicate the request results
Solved
Take action required by the customer and reflect it into the business policy
Sales·Service Training
To enhance client satisfaction, Kia offers a variety of customer service training options. From the instant consumers choose Kia, we aspire to complete customer satisfaction during their experience. We've held an annual global competition for great service employees on our global corporate premises since 2002, and the 2019 competition drew 200 mechanics from 46 nations. We also use video content for value education with both internal and external consumers.
Sales and Service Training table

| Classification | 2018 | 2019 | 2020 |
| --- | --- | --- | --- |
| Number of people per year | 29,708 | 25,135 | Being aggregated |
| Total hours | 35,264 | 29,805 | Being aggregated |
| Training hours per person | 1.19 | 1.19 | Being aggregated |
Quality related Education
Kia provides specific education to all full time employees related to product quality at the production and service stages, depending on each organization's specialty.
For example, employees of the quality division are provided with the Quality Competency Improvement Learning Solution, while intensive quality education are provided for production engineer groups specifically involved with quality issues.
Product and Service Safety Programs
Kia strives to be on top of the fast changing economy and environment of customers to provide safer, more convenient services.
Safety Compensation Service (Kor)
Privacy Protection
Kia has built the Customer Personal Information Center, which can effectively secure simple customer data such as name and contact information from becoming lost in the huge amount of data created by mobility services. Employees also undergo ongoing self-inspection of the operating system and regular information security training. Our information security system (ISO 27001) is audited every year to ensure that data is used safely and that personal data breaches are avoided at all times.
Customer Satisfaction Survey
Customer Satisfaction Survey table
Category
Contents
Quality Award
2020 Initial Quality Study
No. 1 Mass-market Brand for 6 years in a row,
No. 1 Industry Brand

Compact Car: Forte(2 years in a row)
Minivan: Sedona
Upper Midsize SUV: Sorento
Sub-Compact Car: Soul

2021 Vehicles Dependability Study
First Korean Brand for
No. 1 Mass-market Brand

Compact Executive Car: Optima
Small SUV: Sportage
Sub-Compact Car: Soul
Awards by Country
Awards by Country table
Country
Contents
U.S.

Selected as leading mass-market brand for six consecutive years in "2020 Initial Quality Study" & First Korean brand ever be selected as the best performing mass-market brand in "2021 Vehicle Dependability Study" by J. D. Power
Telluride named "2020 World Car of the Year" and Soul EV entitled "2020 World Urban Car Award"

U.K.

Sorento crowned both "Carbuyer Car of the Year" and "Carbuyer Best Large Family Car of the Year" in 2021

Latin America

Sorento, "SUV of the Year" in 2021 Latin Flavor Cars of the Year Awards

Europe

Highest-possible Euro NCAP safety rating awarded to the new Kia Sorento SUV

Poland

XCeed's triumphed at the first edition of the Polish "Car of the Year" competition in 2020

Russia

Four grand prizes at the "2020 Car of the Year Russia" awards, with accolades for Picanto, Ceed, Seltos and Stinger.

Germany

Sorento, named "2021 Golden Steering Wheel Award" in large SUVs category by Auto Bild and Bild am Sonnatag

China

Scored highest in customer service satisfaction among mass market brands from J.D. Power's "2020 China Customer Service Index (CSI) Study"

India

Selected as the best company in the "Indian Dealer Customer Satisfaction Survey" by Indian automobile market research firm "Car Dealer Tracker"
Marketing Communication and Product Labeling
Europe (EU)
Product information: ID labeling (WVTA certification number, vehicle weight, other certification information, etc.)
Fuel/electric charging information: Fuel type labeling; charging type labeling (PHEVs and EVs only); and hydrogen fuel labeling for hydrogen fuel cell cars
Product safety information: Airbag warning labeling; temporary spare tire (if provided) speed alert labeling; No rearward-facing child restraint system (CRS) labeling on PAB (passenger airbag) seats (sun visor); ISOFIX anchor labeling; and high voltage components labeling
North America (U.S., Canada)
Product information: Monroney stickers (Manufacturer's suggested retail price (MSRP) labeling that shows fuel efficiency, NCAP information, the percentage of components manufactured in North America, etc.)
Fuel efficiency (environmental) information: VECI labeling (certified exhaust gas data); refrigerant labeling; and mercury content labeling
Product safety information: Certification labeling (ID labeling); Tire Placards (tire air pressure information labeling); VIN labeling; anti-theft labeling; airbag warning labeling; and Rollover Warning labeling (MPVs with a wheelbase of 110 inches or less)
Russia/East Europe
Product information: European ID labeling + Russian certification labeling (EAC)
Product safety information: Warnings and consumer safety information in local languages (Russian, Turkish, etc.)
China
Product Information: ID labeling; VIN (W/screen); and anti-theft labeling
Fuel efficiency (environmental) information: Fuel efficiency labeling
Product safety information: COC labeling; CRS warning labeling; and temporary spare tire (if provided) speed warning labeling
Korea
Product information: ID labeling (year of production, vehicle weight, vehicle identification number, types of car, model name, tire, etc.); and recommended air pressure labeling
Fuel efficiency (environmental) information: Fuel efficiency labeling; and exhaust gas-related sign
Product safety information: Airbag warning labeling; ISOFIX anchor labeling; high-voltage components labeling; and hydrogen fuel labeling for hydrogen fuel cell cars