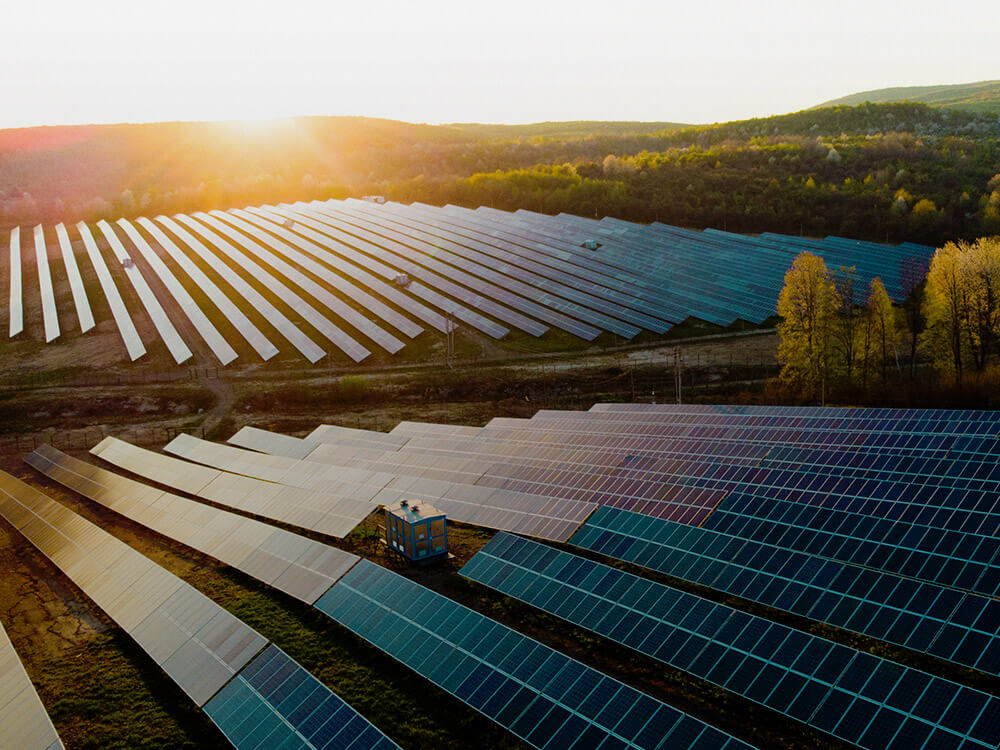 Our Response to Climate Change
Our Responsive Framework to Climate Change
As part of our climate change response strategy, Kia is focusing on achieving carbon neutrality. We are pursuing a net-zero environmental impact with a carbon-neutral management system by strategically analyzing greenhouse gases emission from procurement to production, logistics, use, and disposal.
Reduction of Environmental Impact across the Entire Value Chain
Accordingly, Kia diminishes pollution by conducting a thorough evaluation of the entire value chain of upcoming products. As a result, pollutants in the value chain are classified, and the evaluation results are used to improve the eco-friendliness of our manufacturing process.
Environmental impact analysis over life cycle of a vehicle
Kia's Climate-related financial Disclosures
The Task Force on Climate-related Financial Disclosures (TCFD) has presented recommendations that include key disclosure elements in order to communicate climate change information based on a globally unified standard. The Recommendation calls on companies to disclose information transparently in four areas: governance, strategy, risk management, and metrics and targets associated with climate change. Kia declared its support for the TCFD in December 2020 and disclosed its first climate change-related financial information in the 2021 ESG Special Report. Based on this, Kia will promise to continually disclose related information with full transparency in the future.
TCFD (Task Force Climate-related Financial Disclosures) (PDF)
December 2015
Launch of the TCFD
June 2017
Announcement of the TCFD recommendations
February 2020
1,000 organizations declaring support for the TCFD
December 2020
Kia declaring support for the TCFD
February 2021
1,800 organizations declaring support for the TCFD
March 2021
Kia's first disclosure in response to the TCFD recommendations
March 2021~
Kia's in-depth climate change scenario analysis to be conducted
EV6, the first Korean car in history to achieve product carbon footprint certification
Leap forward as a provider for eco-friendly mobility solutions through product eco-friendly management
Kia became the first Korean automaker to achieve the "Product Carbon Footprint" certification after trying to reduce carbon emissions in all value chain. This is an important validation of a broad range of measures we are now taking to reduce the carbon footprint of a vehicle throughout its lifecycle.
Kia is making every effort to pursue eco-friendliness in the entire manufacturing process. It measures and reduces the environmental impact (carbon emissions) of EV6, from raw materials to procurement, parts delivery, vehicle assembly, distribution, usage, and scrapping cars. A range of eco-friendly materials have been introduced to EV6 including PET recycled plastics, floor mats and seat coverings meaning one model contains the equivalent of 107 500ml PET bottles. As we introduce more electrified models to our lineup over the coming years, we will step up our sustainability efforts and ensure we are achieving high levels of transparency when it comes to environmental impact.
The "Product Carbon Footprint" certification is aimed at transforming the country into a sustainable, low-carbon economy. It is a certification system awarded by The Carbon Trust, which comprehensively measures the environmental impact of carbon emissions throughout the process from manufacturing to disposal of products and then awards them when they meet the criteria.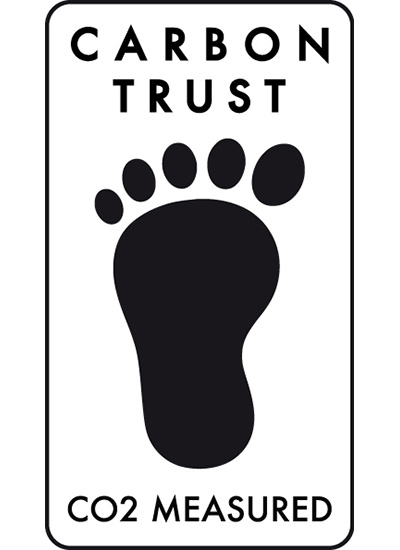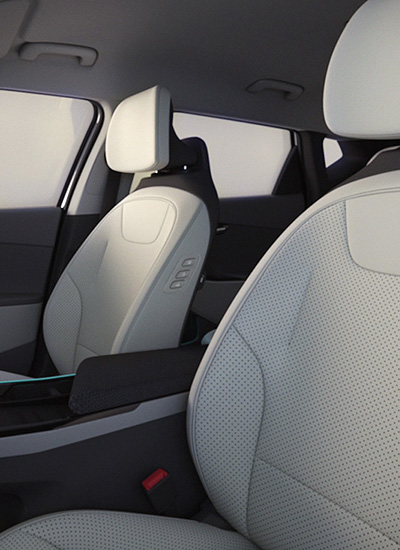 Commitment for Sustainability, RE100 Declaration
KIA aims to transition to 100% Renewable Energy by 2040
Kia has clearly expressed its willingness to achieve global carbon neutrality and is actively participating in responding to climate change by announcing its joining of RE100 (100% renewable energy) with four Hyundai Motor Group affiliates in July 2021.
In particular, Kia aims to preemptively convert the use of electrical energy in domestic and overseas operations to 100% renewable energy by 2040. Kia has already established a system to replace all electricity used by its Slovak plants with renewable energy in 2019, including Autoland Gwangmyeong and Hwaseong, Gwangju is taking the lead in sustainable management by obtaining the "Energy Management System (ISO50001)" certification, which is certified by the International Organization for Standardization (ISO).
In addition to establishing a RE100 response cooperative system in global workplaces, along with Hyundai Motor Group, we plan to expand renewable energy consumption by reviewing various measures such as "self-generation" that produces renewable energy power by installing solar panels at major workplaces; "Power Purchase Agreement (PPA)" that purchases power directly from renewable energy suppliers; and "Green Premium" that purchases certified renewable energy at a 'green premium' price higher than the standard electricity tariff through KEPCO.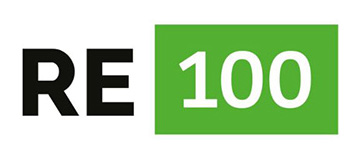 Acknowledged as the Best Company for Climate Change and Water Resource at the 2020 CDP Korea Awards
Kia joined the Honors Club for the best response to climate change for two consecutive years. Furthermore, Kia was awarded the Grand Prize for water for the first time in the automobile industry.
For the past two years, Kia has achieved the highest grade, "Leadership A," in the climate change sector at the 2020 CDP (Carbon Disclosure Project) which is recognized as one of the most reliable sustainability assessment indicators with over 9,000 companies worldwide. The company was also named on the Carbon Management Honors Club, which recognizes the top five companies in its field in Korea.
For the first time in 2020, we received "Leadership A" in the Water program, and we were selected as the first company to receive the Grand Prize in the automobile industry.
Eco-friendly vehicles
The number of eco-friendly vehicles
sold in 2020 (wholesale): 219,274 units – up from 154,050 units in 2019 and 146,919 units in 2018
100% renewable energy
Slovakia plan, 100% reliant on electricity produced via renewable energy sources
Green Investment
Allocation of KRW 12.1 billion to establish anti-pollution facilities, etc. in 2021 (triple the budget in 2020)
Water Recycling
Inclusion of a wastewater retention system in our India plant (adoption of the system since the plant design phase) for complete recycling and reuse of wastewater in 2019