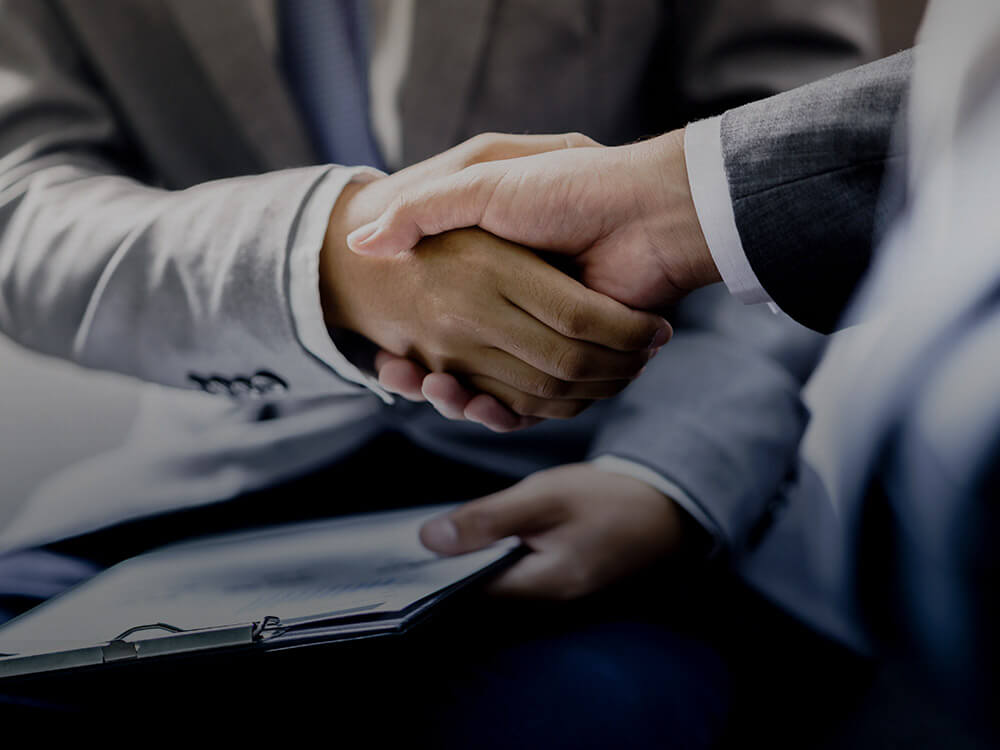 Mutual Growth
Mutual growth drives trust-based relationships
Supply Chain ESG Management
Kia reflects ESG factors in its supplier management and purchasing policies. In particular, for safety issues, violations of the Code of Ethics, and acts that impede shared growth, which are key elements of ESG, penalties(e.g. exclusion of bidding) are given through an internal deliberation to encourage suppliers to pay more attention.
In 2022, overseas parts makers are also included in the supply chain ESG evaluation target so that Kia is managing the ESG levels of all global parts makers transacting with Kia. A group of companies that require intensive management, such as core partners and high-risk partners, are managed separately.
In addition, the 'Supplier Code of Conduct' was developed by reflecting domestic and foreign laws and regulations, the OECD Due-diligence Guideline, the Responsible Business Alliance, and major initiatives in the automobile industry(e.g. Drive Sustainability). The 'Supplier Code of Conduct' is shared with all global suppliers and used for accurate supply chain ESG diagnosis and improvement.
Kia will continue to carry out supply chain ESG evaluation and strive for improvement. In addition, we will expand support for Suppliers to protect human rights and strengthen ethical management.
Kia Supplier Code of Conduct
Purpose
Kia has enacted 'Supplier Code of Conduct' to establish a sustainable supply chain. This Code of Conduct strictly complies with the laws and regulations applicable to corporate management activities for all business partners, while requiring its partners to have the best operating practices in the field of ethical, environmental, labor/human rights, safety/health, and management systems. Kia expects that its partners will not only grow into a company that is respected by society, but also provide an opportunity for mutual growth by complying with this Code of Conduct.
Target
Applies to all business partners that provide goods and services to Kia or have entered into contracts for other transactions. All suppliers subject to this Code of Conduct may recommend that their entire supply chain, including business partners(i.e. sub-partners), comply with this Code of Conduct.
Main Components
Kia Supplier Code of Conduct
Ethics
Environment
Labor and Human rights
Safety and Health
Management system
Transparent management and anti-corruption
Avoiding Conflicts of Interest
Prevention of unfair trade
Prevention of counterfeit parts
Compliance with export restrictions
Information Security
Responsible Material sourcing

Establish of environmental management system
Energy use
Greenhouse gas emissions
Water resources usage
Air pollutants
Waste
Chemicals

No discrimination
Provision of wages and benefits
Working hours management
humane treatment
Guarantee freedom of association
Prohibition of child labor
Prohibition of forced labor

Establish Occupational safety and health system
Machine/facility safety management
Emergency response
Incident management
Safety diagnosis
Health care

Company Statement Disclosure
Appointment of person in charge
Risk Diagnosis/Check
Education and communication
information management
Operation of grievance handling system
Management of business partners (sub-partners)Compliance with the Code

Carbon Neutrality in the Supply Chain
The scope of our 2045 carbon neutrality target includes our supply chain such as tier-1 suppliers and raw material suppliers. Estimated GHG emissions of our supply chain is about 15% of total GHG emissions generated throughout the life cycle of Kia's products. We aim to achieve carbon neutrality by 2045, following a reduction of more than 10% to be achieved by 2030 through the energy transition of key suppliers, and a reduction more than 55% by 2040 by extending these efforts to include raw material suppliers.
Action Plan to Reduce Carbon Emissions in the Supply Chain
In 2021, Kia established a basic action plan to support its suppliers' efforts to reduce their carbon emissions based on the results of a survey of their carbon emissions and reduction plans.
In 2022, we offered them training to improve awareness of carbon reduction and enhance working-level capabilities, while publishing and distributing an implementation guide that they must follow to promote carbon neutrality.
In the second half of 2022, we plan to specify the carbon reduction criteria and targets that will apply to suppliers and operate various support programs to contribute to their carbon reduction efforts through the construction or expansion of smart factories. In particular, the results of the 2021 supplier carbon emission survey show that the top 46 carbon emitters in the production of tires, aluminum wheels, and batteries, etc. account for 70%of the total supply chain emissions. We will induce them to pursue carbon reduction while helping them to establish their own carbon neutrality management system.
Status of Supply Chain (2020)
We manage ESG level of all suppliers. Based on the transaction size, as well as the characteristics and technological level of the supplier, we select our critical suppliers and suppliers at risk. We are conducting written/on-site evaluation, monitoring, and measures for all our tier-1 partners to improve the sustainability of the supply chain.
Status of Supply Chain (2020) table
Category
Description
Number of companies
Amount of purchase
1st-tier
Total No. of 1st-tier suppliers
1,860
100%
Domestic
380
Overseas
1,480*
Critical Suppliers
62
65%**
2st-tier
Critical Suppliers
20
-
* Overseas suppliers : imported parts company + companies that do business with overseas factories
** Proportion of purchases from 1st-tier critical suppliers in total purchases from total 1st-tier suppliers
Supply Chain Management System
Supply Chain Management System table
Priority
Category
Contents
Managed items
(Annual Management Criteria)
Quality
Quality management system, incoming defects ratio, claim cost reimbursement ratio, quality management
Delivery
Operational failures of production lines, delivery rate for after-sales services, delivery rate for knockdown(KD)* parts
ESG perspective
(Frequently)
Safety
Safety management manual, safety management organization/personnel, safety management training, safety accidents, risk management
* Exporting a knock-down (KD) kit containing the parts needed to assemble a product in the respective local market
To establish a systematic supply chain, Kia is implementing supply chain management policies such as quality, delivery, technology, win-win cooperation, safety management, quarantine, and eco-friendliness, and conducts supply chain evaluation to diagnose and respond to supply chain risks in advance. In particular, we are operating an evaluation process. Based on ESG issues, self-assessment(assessment done by suppliers themselves and pilot evaluation were conducted to establish an evaluation system.
The supply chain ESG management is operated for all suppliers, and we select critical suppliers and high-risk suppliers in consideration of the importance of technology and industry to promote prioritized improvement. Self-assessment is conducted for tier 1 suppliers, and written/on-site evaluations are conducted for high-risk suppliers to monitor and manage matters for improvement raised as a result of the evaluation.
Diagnosis of areas in need of improvement
Composition of Supplier ESG Evaluation Indicators
Existing indicators
Existing indicators

| | |
| --- | --- |
| Quality | Quality management system, claim cost reimbursement ratio, order defect rate, etc. |
| Delivery | Production line stoppage, A/S parts delivery rate, knockdown parts delivery rate, etc. |
| Technology | Basic capabilities, execution capabilities, future capabilities, etc. |
| Win-win | Payment conditions, contract fairness, observation of laws, win-win cooperation, etc. |
| Safety | Safety management manuals, organization & human rights, training, accidents, etc. |
| Eco-friendly parts | Prohibition of the use of harmful substances, providing information about chemical substances, eco-friendly systems, etc. |
| Ethics/human rights | Prohibition of soliciting or bribery, labor and human rights, prohibition of discrimination, adherence to trade agreements, etc. |
ESG evaluation indicators
ESG evaluation indicators

| | |
| --- | --- |
| Ethics | Anti-corruption, conflict of interest, unfair trade, prevention of counterfeit parts, compliance with export restrictions, information protection, responsible purchase |
| Environment | Environmental system, energy use, GHG emission, water resource use, air pollutants, waste management, chemical substance management |
| Labor/human rights | Non-discrimination, wage and welfare, working hours management, humane treatment, freedom of association, child labor, forced labor |
| Safety/health | Safety and health system, machine/ facility safety, emergency response, accident management, safety risk diagnosis, health management, etc. |
| Management system | Disclosure of corporate name, appointment of a person in charge, risk checks, education and communication, Information management, grievance system, business partner management, Compliance with standards |
Contingency Plans
For each emergency situation, Kia has a contingency system for supply, logistics, and production stages. Through supply chain diversification, Kia is prepared to mitigate or prevent production losses resulting from parts supply issues due to natural disasters and so on.
Generally, our parts procurement for each part is done from at least 3 or more suppliers, although it may vary according to the technical and physical characteristics of the parts.
In case imported parts are required urgently, Kia also has a flexible logistics systems that enables us to interchange between shipping and air transport at any time.
In all domestic manufacturing plants, there are buffer lines at each major sector so that a sudden stop in a production process will not affect other processes or to minimize its affect.
Each of the buffer lines have additional production capacity and storage space for at least half an hour's worth of production. Therefore, even if an accident occurs, the effect to the pre/post processes can be minimized.
Supply Chain Sustainability Goals
Supply Chain Sustainability Goals
Classification
Performance
Goals
2019
2020
2021
2022
Acquired ISO 45001 Occupational Health and Safety Management System Certificates for Tier 1 suppliers
98%
99%
100%
100%
Acquired ISO 14001 Environmental Management System Certificates for Tier 1 suppliers
91%
92%
100%
100%
Assessing Supply Chain ESG risk
-
20%
20%
100%
Supply Chain Assessment & Correction Status
Supply Chain Assessment & Correction Status table
Classification
Indicator
Number of suppliers
(Percentage)
Supply Chain ESG Assessment
1st-tier suppliers subject to sustainability risk assessment* (domestic suppliers) 380 100%
380
(100%)
High risk1st-tier suppliers subject to sustainability risk assessment
19
(100%)
Critical Supplier Monitoring
Critical 1st-tier suppliers subject to supply chain monitoring
62
(100%)
Critical 2nd-tier suppliers subject to supply chain monitoring
20
(100%)
Corrective actions
Sustainability high risk suppliers that completed corrective measures
19
(100%)
Supply Chain ESG evaluation Roadmap
Supply Chain ESG evaluation Roadmap
Category
2021
2022
2023(Plan)
Written Assessment
Domestic
Done
Done
To be conducted
Overseas
N/A
Done
To be conducted
On-site Due diligence
Domestic
Done
On-going
To be conducted
Overseas
N/A
N/A
To be conducted
Supplier Support Program (2021)
Kia continuously supports its suppliers through technology coaching, management consulting, training, and seminars.
Supplier Support Program (2021) Table

| Category | Technical Instructions (Quality Technology Support Group) | Management Consulting (Supplier Support Group) |
| --- | --- | --- |
| 1st-tier Suppliers | 26 | 83 |
| 2nd-tier Suppliers | 37 | 18 |
| Contents | Technical guidance by industry | Management consulting by division |
| Support Areas | 14 industries including injection and rubber | 8 divisions including R&D and production |
Training Performance of Global Win-Win Cooperation Center (Job training, etc.)
454 courses
59,837 people
Status of Payments for Goods & Services
Status of Payments for Goods and Services table
Classification
Payment Method
Pay Period
Parts for Domestic Use
SME
Cash
Weekly
Medium Sized Company (with annual sales under KRW 500 billion)
Cash
Weekly
Medium Sized Company (with annual sales over KRW 500 billion)
60-day promissory notes
Weekly
Large corporations
60-day promissory notes
Weekly
Exportable parts
Cash
Monthly